Spare your hands with natural makeup remover?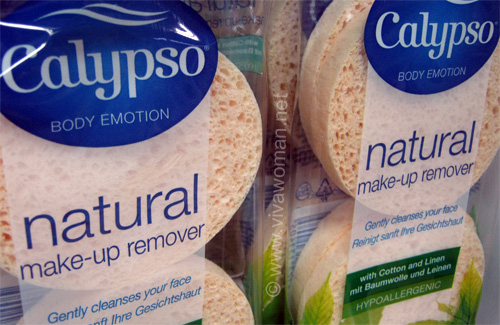 These Calyspo natural makeup remover I spotted at Carrefour piqued my interest and I stopped to check them out. They reminded me of another product I tried and so I was curious if these are in the same category. I didn't buy them but from what I can see, they look like sponges to me and I had thought they were designed to be able to remove makeup on their own without any additional cleanser. I later found out that they're just sponges, to be used with your normal cleanser for taking off your makeup. Oh well, you can't fault me for having that misconception as they called natural makeup remover right?
Wash and air them properly
So these are for those who like to use something additional to wipe their skin while cleansing rather than using their bare hands. I believe they do help to do a better cleansing job but I've also said that you need to make sure you wash these properly and air them well to prevent any bacteria from growing on them. It's really best to discard them and replace with new ones after some time.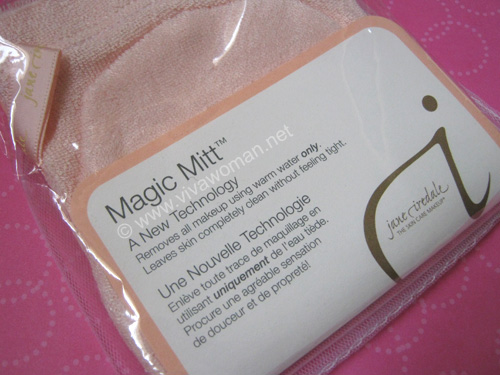 Magic mitt
Anyway, this is the product I was talking about – it's the Jane Iredale Magic Mitt – that is supposed to quickly and completely remove makeup using NO cleanser. Yes, none whatsoever but just wash the mitt with warm water and then wipe off your makeup. The process is similar to using a facial towel. And the reason why this is said to be gentler is because it uses a special material and so such a cleansing process is not supposed to affect the skin's natural acid mantle.
Not exactly that gentle
Well, I've tried it a couple of times and yes, it does take off foundation makeup and even eye makeup but I don't consider this cleansing process too gentle. The material of the mitt feels like a soft towel but as you wipe your face with it, you can feel some degree of exfoliation with the rubbing plus it's not that great for the delicate eye area since you'll tend to pull the skin when you wipe. In addition, it is not sufficient to use this alone but you still have to follow up with another cleanser to remove all the remaining residue. So I'm thinking – why not just stick to using your hands and cultivate a double cleansing routine using a combination of gentle cleanser, whether they are cleansing lotion, cleansing oil, or foaming cleanser?
Your say
So any of you use any of these products or actually prefer to use something additional to clean your face rather than your bare hands? Personally, I'm good with double cleansing, followed by a once or twice a week exfoliation routine – all using my bare hands.
Comments