Certified organic ingredients ≠ certified organic

I'm quite sure many of us are quite confused with the various organic certification and standards in the market for skin care and cosmetics. Unless you read the labels carefully and do your research, chances are, you maybe green washed into thinking that some products are certified organic when they are not exactly so. For example, I see more and more products these days bearing self-made logos that state their ingredients are certified organic, which can mislead some consumers to think that the products are certified organic. I've even come across products labeled as such and yet, only one ingredient is certified organic. That's downright deceptive!
Bearing seals from authorized organic certification bodies
Organic means a product contains all-natural, non-synthetic substances that are grown without using conventional pesticides or fertilizer, biotechnology or radiation. When a product is labelled as certified organic, it should bear recognizable logos or seals from the established certifying authorities worldwide. There are quite a few but those that I see more frequently are:


USDA Organic
Products must contain 95 to 100% certified organic ingredients.
Ecocert for natural & organic cosmetic label
A minimum of 95% of all plant-based ingredients in the formula and a minimum of 10% of all ingredients by weight must come from organic farming.
Ecocert for natural cosmetic label
A minimum of 50% of all plant-based ingredients in the formula and a minimum of 5% of all ingredients by weight must come from organic farming.
UK Soil Association Certification
Besides being free of toxic chemicals/processes, formulations must contain at least 90% certified organic ingredients.
Australian Certified Organic
Products must contain 95% certified organic ingredients with the remaining 5% being restricted to natural ingredients which must meet stringent requirements. In Australia this includes no synthetic ingredients at all (including no nature identical).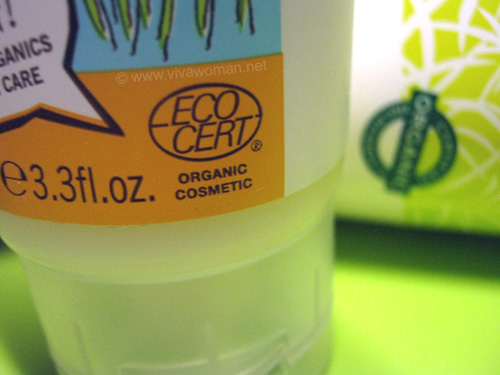 Synthetic free
In addition, certified organic products should be free of synthetic emollients, synthetic humectants, synthetic emulsifiers, synthetic surfactants, synthetic preservatives, artificial dyes, colorings, and additives. And if you go by the percentage or organic ingredients allowed for certification, Ecocert is not at all impressive if you are looking for a product containing mostly certified organic ingredients. But if you're just into natural ingredients, then a product certified under Ecocert is good enough.
Expensive to get certification
Decisions to get such seals from the certifying bodies essentially lie with the cost. I'm not about to go into the specifics but I know it's very expensive to obtain organic certification and this is why some companies do not obtain the labeling although many of their ingredients used in their products maybe from organic sources. Hence, the next best thing to do is to highlight that their products use certified organic ingredients. Technically speaking, that's above board; the only issue is that the market is not mature enough and some consumers may not be aware of the truth and think they're paying for a product that is certified organic.
Your view
So are you very particular that your organic products must bear logos and seals from the better known certifying bodies? For me, it's good but I don't want to have to pay an arm and a leg for such product. In fact, I don't even need the product to be organic as I'm good with products with natural ingredients that are free of synthetics. However, I definitely take issues with companies that abuse the word 'organic' and use it to name their products when their products cannot be even considered as natural in the first place.
Comments