DIY Beauty: parsley puree for your hair & eyes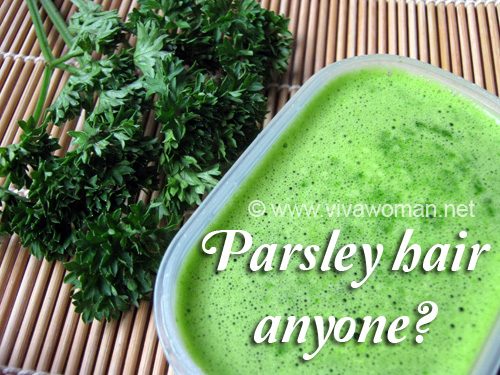 While I was waiting for a sale to re-stock the Phyto Phytopolleine Universal Elixir Scalp Stimulant, I turned to a homemade remedy using parsley,which can supposedly help to stimulate circulation and aid hair growth. It's an easy to prepare but slightly messy to clear up recipe; the good thing is that the ingredient can be used in multiple ways.
Folk remedy to cure baldness
So parsley isn't just used to garnish your food but it contains a host of beneficial properties including the ability to disinfect the scalp and stimulate hair growth. Apparently, it can also be used to get rid of lice infestation. Okay, I'm not really taking the hair growth claim very seriously as this is really a folk remedy but that doesn't deter me from wanting to try this for fun.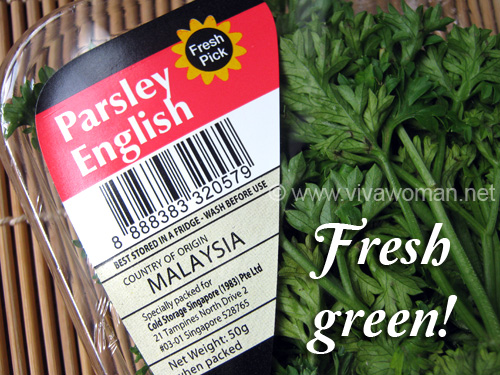 Blend the fresh parsley
The recipe is so easy you can do it with your eyes closed! Okay, kidding there but all you need is to get fresh parsley from the supermarket, wash a bunch of the parsley sprigs clean, throw them into a blender or food processor, add about two tablespoons of water and blend until the parsley is ground to a smooth green puree.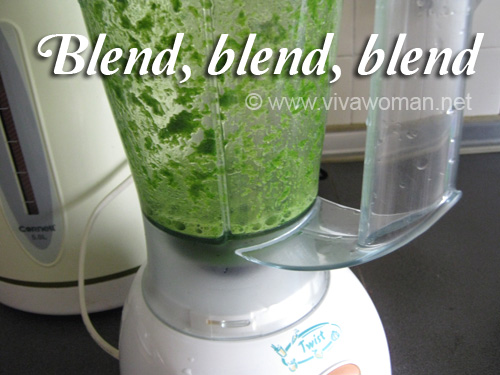 Apply and leave on for up to an hour
Next, apply the pureed parsley to your scalp, then wrap a warm towel around your head. Leave on for half to an hour before washing your hair as usual. You should use the blended parsley fresh so as to enjoy the benefits before it oxidizes. I anticipated the puree to be messy on my hair but it wasn't too bad actually. It was easy to wash them off too but aside from the fact that my scalp felt cleaner than usual while I was washing, I didn't notice much difference to my hair. But I guess I have to persist longer to conclude if this works.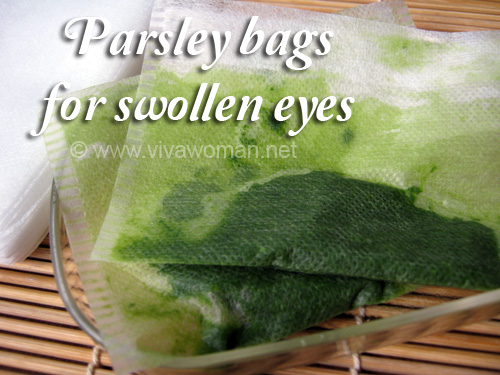 Use to combat swollen eyes
Parsley can also be used on the face and you can mix the juice with honey or your favorite clay as a face mask. I tried using the pureed parsley as an eye mask because I read that parsley can combat swollen eyes. Basically, I scooped out the ground parsley and put them into disposable tea bags, squeeze out excess juice and left them on my eye area for about 15 mins or so. It was soothing and it helped to reduce some of the swell caused by water retention.
So any of you game for some parsley fun?
Comments