Handmade jewelry from Singapore on sale @ Etsy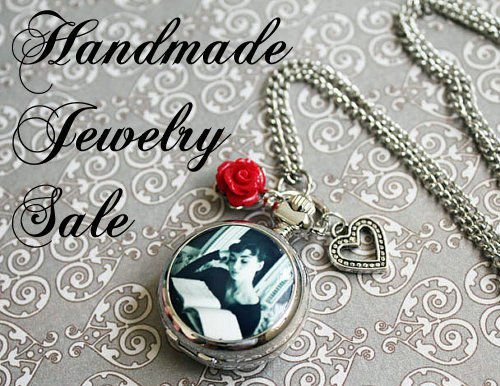 I like to get my handmade jewelry on Etsy even though I've to admit that it can get very time consuming because there are too many choices. So I only shop in that space a few times a year. Even then, I'll try to limit my choices so that I won't spend too much time browsing. Actually, under their 'ways to shop', you can choose to shop by colors, treasury or countries. I don't usually use those parameters but I'll purchase mostly from stores that offer free shipping or have items on sale. So since we are smack right in the sales season here in Singapore, I've looked up some handmade jewelry made locally that are currently on sale. *(#k8SjZc9DxkO#k8SjZc9Dxk)*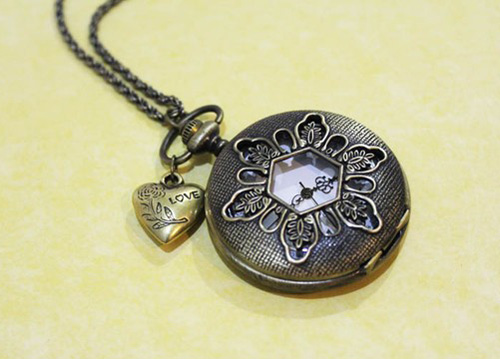 Vintage Inspired Antique Flower Brass Watch US$14.90 US$11.90
This vintage inspired antique flower brass finish pocket watch with a mini heart rose love charm is so charming! And it's not just for adornment as you can actually use it to tell the time for the watch works! Use coupon code Beautiful to enjoy the discount.
From: Lilian's Treasure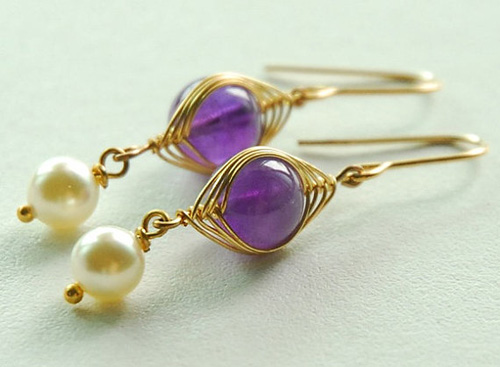 Sweet Pea Earrings US$19 US$16
Lovely earrings that are hand-wrapped in herringbone style, with beautiful amethyst beads with tarnish-resistant gold-tone artisan wire, and hung Swarovski pearls for added elegance. Ear wires and other findings are 14k gold-plated. Also available in the same design is glossy black onyx beads instead of amethyst.
From: Choxy Designs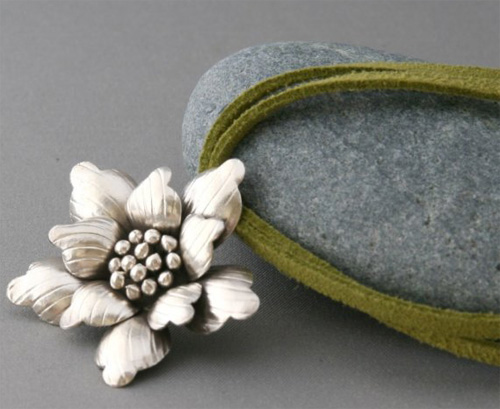 Silver Flower Pendant Necklace US$55 US$44
I like this simple necklace – a 1.5 inch Thai silver flower pendant made by Karen hilltribes, hanging solitary on a olive green doubled leather cord. Total length is around 16.5 inch or 42cm, with an extension chain of 1″ (2.5cm). You can ask for the necklace to be extended or shorted according to your need.
From: Asian Art Jewels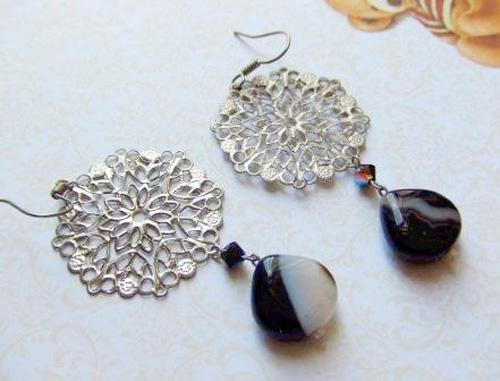 Filigree Earrings with Agate Drop US$12.50 US$8
Do you not love this beautiful filigree with swarovski bicone crystal and black agate stone drops? Notice too that the agate drop has very distinct and pretty natural white swirls against the black stone?
From: Dainty Hob Jewelry & Accessories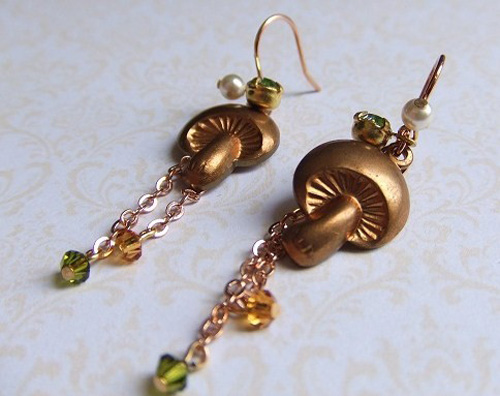 Cute Mushroom – Brass Charm Earrings US$14 US$10
Okay, for those who like whimsical and cute jewelry, here's a pair of cute little brass mushroom charm earrings, matched with rose gold parts. Very unique and astounding pair. Also comes with a swarovski rhinestone.
From: Dainty Hob Jewelry & Accessories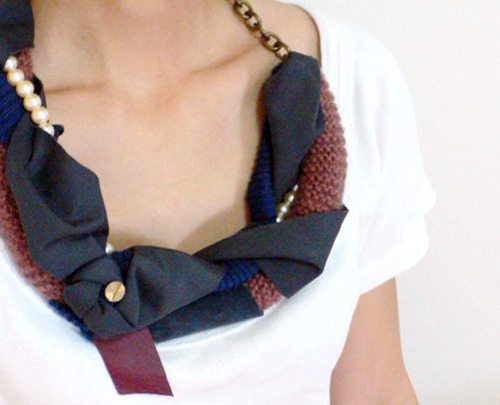 Chic Knitted Slave Chain Collar US$30 US$22
I found this chic knitted slave chain collar handmade with knitted wool, suede cloth and pearly lustre unique. I'm not sure if it's something that'll fit my small frame but it will definitely make an interesting fashion statement.
From: Bring Your Own Bag
International shipping
Do note that all prices quoted do not included delivery charges. And although these items ship from Singapore, all the stores offer options for international shipping too.
Comments