Natural instant face brightening facial treatment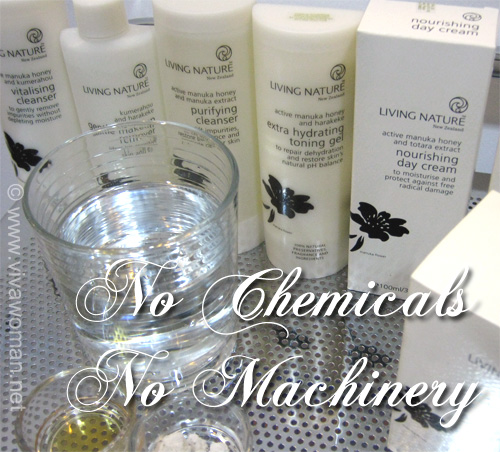 Some of you may remember The World Of Organic Skincare and their Manuka Honey Facial? They've made some changes to their business since I last visited them in September 2009 when they first opened their new outlet at East Point Mall. The company is now carrying only Living Nature products and the name of their store and salon has also been changed to reflect such. So instead of The World Of Organic Skincare, they're now officially known as Living Nature in Singapore.
I visited them this week, on their invitation to try a complimentary session of their new treatment to lighten pigmentation and brighten the skin using only Living Nature products, natural oils, mineral salt and their in-house beauty water. While I've been rather reluctant to go for facial treatments of late, my curiosity was piqued when I learnt that that the treatment is completely natural and yet is able to yield amazing results.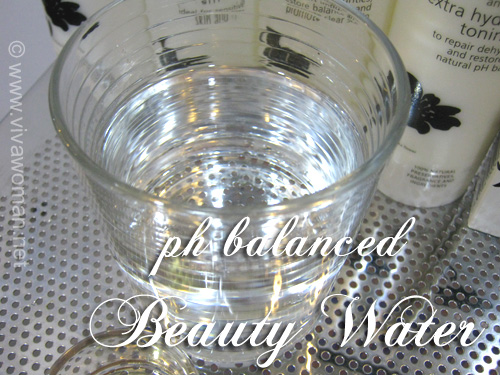 Thorough cleansing
Interestingly, this time around, the therapist spent a great deal of time cleansing my face. She told me that it is a 4-step process but it turned out more than that in the actual facial. The first three cleanse was based on a makeup remover, followed by a milk cleanser and then a gel cleanser. Then the fourth cleanse was based on their in-house pH balanced beauty water, which she also used to massage into my skin and that process was repeated three times. This means my face was effectively cleansed 7 times!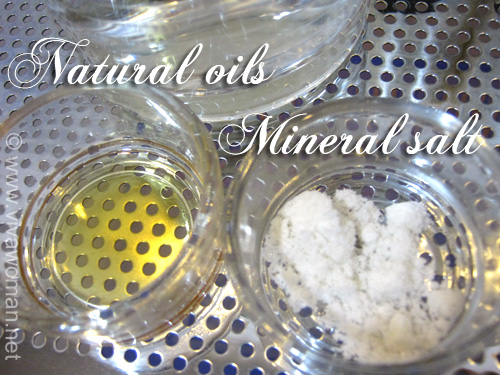 Exfoliation and masking
Following that, my face was treated to a mineral salt mask with a blend of natural oils – a combination of St. John's Wort and Rose Hip Oil – using a crystal wand. This was meant to provide deep cleansing much like exfoliation and the mineral salt was slightly smarting, especially on an acne spot on my forehead. Other than that, it was pretty pleasant. Then the usual mask was applied after the treatment. There was little hand massage apart from the cleansing as the entire treatment was reliant on the products, water, salt and oils used. And like their manuka honey facial, this treatment entails no steaming nor extraction.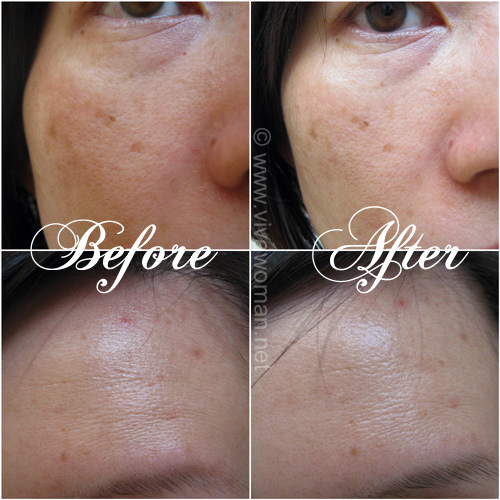 Before and after
So here's a before and after shot of how I looked following the facial treatment. Since I was expecting instant result, I decided to take some pictures prior to the treatment. The 'after' shots were taken a day later because I wanted to capture them with the same amount of lighting. There is a noticeable difference isn't it? I didn't see much effects with the pigmentations but there was definitely an improvement to my overall skin tone. I also noticed a slight softening in terms of some of the fine lines. In fact, my face felt pretty tight after the treatment and it might be a skin firming effect working there.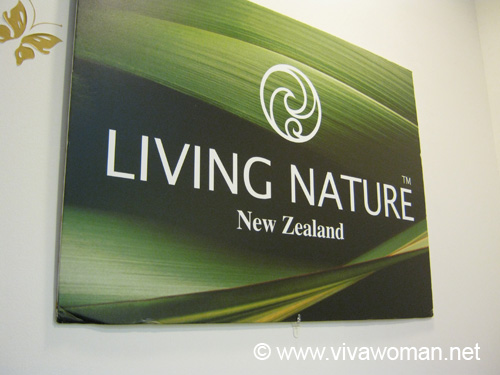 50% off first trial
I don't know what is the name of this treatment as it is new. But I do know that it is priced at S$188. The good news is that because it is a new treatment, Living Nature is offering all customers a 50% off to try it for the first time. So you can be their existing customer or a new customer and you'll only need to pay S$94 to enjoy this treatment. In addition to this treatment that I've experienced to lighten pigmentation and brighten the skin, Living Nature offers another similar treatment to soften lines and wrinkles if that's more of your concern. The treatment takes about an hour or so and there is some head and shoulder massage but most of the time is really spent on the face.
Location and facilities
Living Nature is located at #03-18/19 East Point Mall, which is just opposite the Simei MRT station. They've now added mirrors to the treatment rooms since I last visited them but there is still no basin and that's a bother for me because I usually need to wash my hands to remove my contact lenses prior to the treatment. Other than that, I'm happy. To find out more about their treatments or promotions, you can visit their Facebook page  (click here).  I was told they run giveaways pretty frequently so there might be something for you today during lunch.  (~_#k8SjZc9Dxk)
Comments