Outfit of the day: boho chic with batwing top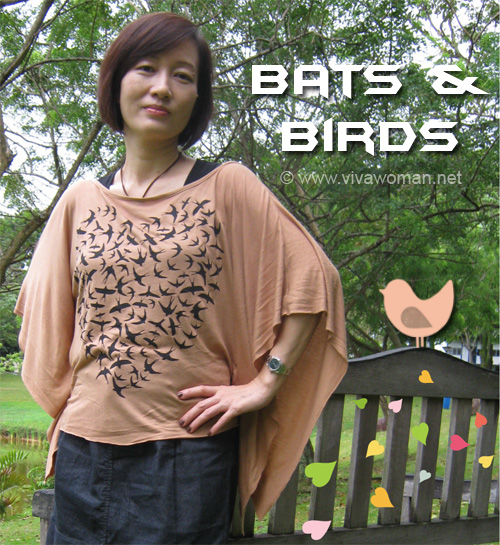 It was my first experience shopping on ASOS and it was a hit and some misses. I chose this top and some dresses from ASOS Petite and turned out, the petite is way too petite for me. I'll have to return the dresses for an exchange or refund – at least that offers some sort of reprieve for me.
That's the problem with shopping for clothes online; sometimes you hit, but sometimes you miss. Anyway, I have been wondering too if the clothes at ASOS are too young for me although the thing is, I've always picked fashion pieces based on style rather than age although I do favor those that are more youngish looking. However, there are two things I won't wear – the mini skirt and the pants! One makes me look ludicrous and the other makes me look like a hobbit. I also don't wear spaghetti tops nor dresses on their own for I like my armpits arms covered up!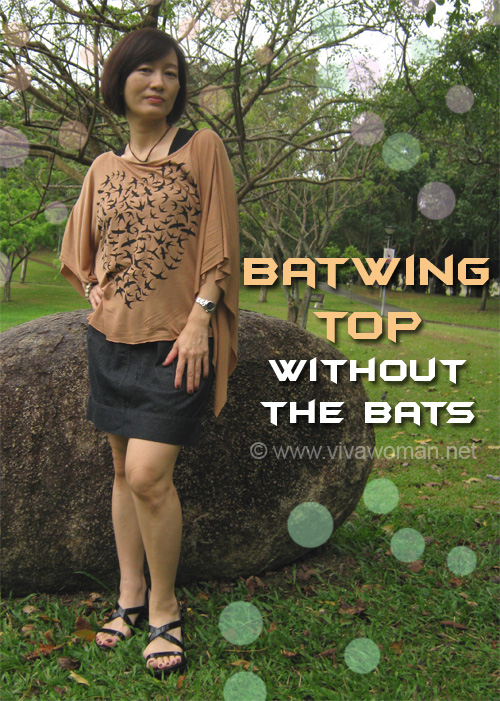 So are there stuff you absolutely won't wear? What are they and why?
Outfit of the day:
– Batwing Top With Swallow Print from ASOS.com
– Short skirt from Esprit
– Inside black tank top from Marks & Spencer
– Black strappy shoes from Mphosis
Comments