Sale: vintage inspired double sided glass lockets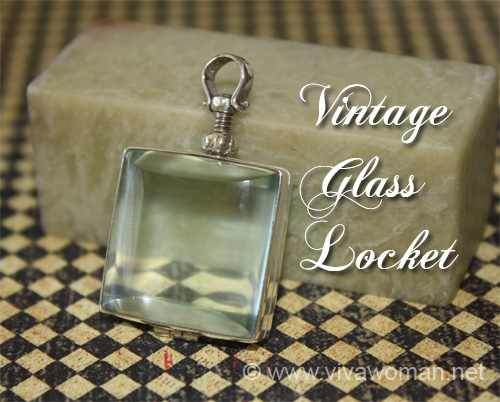 Did you know that lockets have been around for centuries and they were particularly popular during the Victorian era? This is why lockets today are always described as "vintage inspired". Lockets are interesting because they are both personal and mysterious. Not only were they used as costume jewelry but they were prized for their storage capacity and were used in the past to carry powder or poisions, keepsakes, good luck charms, hair, ashes, and most commonly, pictures.
Come in different shapes, sizes & materials
Through the years, lockets have been made in many shapes and materials such as glass, brass, copper, aluminum, iron, sterling gold and platinum. Different designs have also emerged to make lockets something of an art. Here is a medium size glass square locket measuring 3/4 inch in sterling silver frame with protruding vintage glass that is of a greeninsh colour and available at many online stores at around US$75. Expensive right?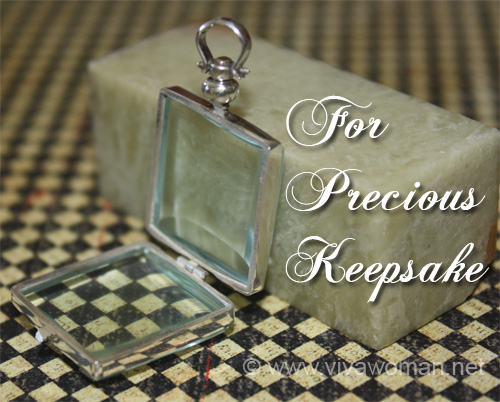 Clearance sale of glass lockets of different sizes
However, you can now get it at S$42 because my bestie is clearing her stock. Besides the square one, she also has other shapes such as round, oval, and heart in different sizes. The smaller lockets are available at S$35 and stocks are limited. All prices are not inclusive of postage charges.
Enquiry via email
You can use the locket as a necklace to hold tiny 3-D items or a picture. I've posted an image of a round glass locket holding a picture and worn as a necklace on the Viva Woman Facebook Page. If you're keen to get any of the lockets, do drop her an email at foosusanz@gmail.com.
Comments