Share: are you concern about your weight?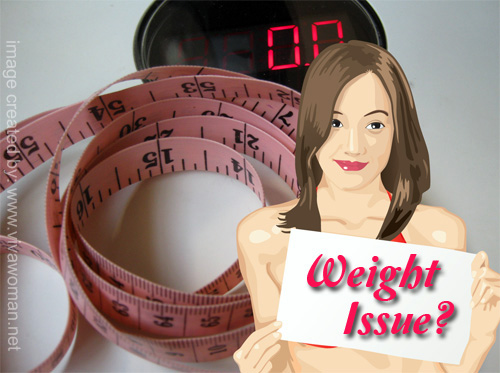 These days, my colleagues and I are forever discussing about our weight. You see, I have a colleague who is rather slim, and like me, she wanted to put on weight. Let's just say we were both frustrated by the comments we were getting regarding our "smaller frame".
So she embarked on a mission to fatten herself by taking loads of Ribena and glucose over the past few months and put on weight quite quickly. I, on the other hand, did not change my diet but because I was much blessed, I put on 4kg in a couple of months. Just the other day, she crept up behind me and told me, "Hey, I think your hips are growing!" I know it may sound rude but because I knew she didn't have any malicious intent, it didn't bother me and we laughed about it. But we quickly reminded each other that we should stop putting on weight because the fats are being deposited at the wrong areas! My tummy is flat no more!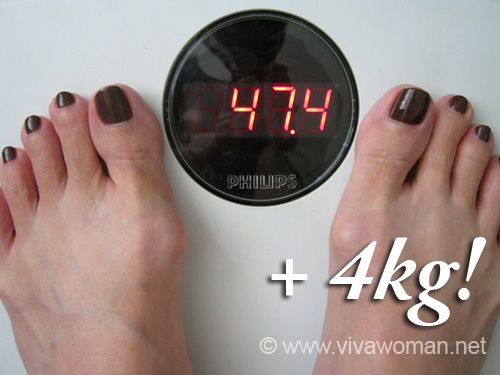 Weight seems to be a perennial problem for most people. Either they're looking to shed some or they're looking to gain some. Is there even such a thing as an optimal weight? I know there are many weight calculators that does that like one that I tried told me – "based on the information you provided, your desirable body weight without clothes should fall between 43 kg and 47 kg". And I am over the optimal range now! I need to maintain at about 45kg I guess but does that mean that those problem areas will automatically be trimmer with a weight loss?
Anyway, just for fun, I've embedded an Ideal Weight Calaulator widget here for you to calculate your weight. If you're a lady using this, you should base on the lower figure to gauge. Alternatively, just google for optimal weight calculator and you should be able to find other related resources.
So are you concern about your weight? Do you want to be thinner or do you want to be fatter? And are there specific areas you want trimmer?
Comments