Hadara Weight Management Program: Long-Term Approach To Healthy Lifestyle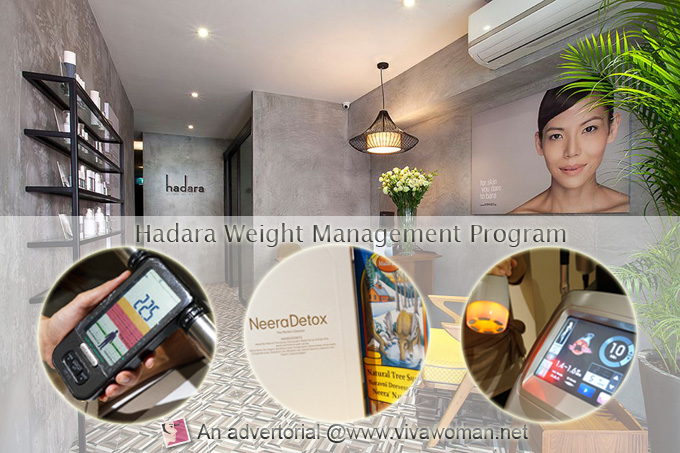 I know of someone who agonizes over his weight constantly. He wanted so badly to be slimmer that he would calculate the calories of his food before every intake. As a matter of fact, he'd spent thousands of dollars on a weight loss program but the money was wasted because whatever weight he'd lost through the program was gained back again very quickly with some more added. As I listened to his story, I couldn't help but wonder why his weight loss program didn't work. What exactly was he missing?
When I spoke to YY Low, co-founder of Hadara Aesthetics Boutique and Principal of the Holistic Weight Management Program, I began to understand a bit more about weight management issues. I realized that perhaps my friend had gone through a particularly inflexible program that killed his motivation to sustain the weight he'd lost. I mean, for how long can one continue to calculate calories of each food intake? My friend knew about calories. He knew the difference between good and bad carbs. But none of that information really matters because they never helped him sustain his desired weight.
So while there should be a proper structure to a weight management program, the form shouldn't be rigid. Also, it's best not to get carried away and go to the extremes to lose weight. Knowing your own limits will definitely help you come up with a better plan. And that's what I get when I listened to YY. She believes in detailing a weight management program to help those in need but more than anything, she strongly believes in tailoring a program according to their lifestyle.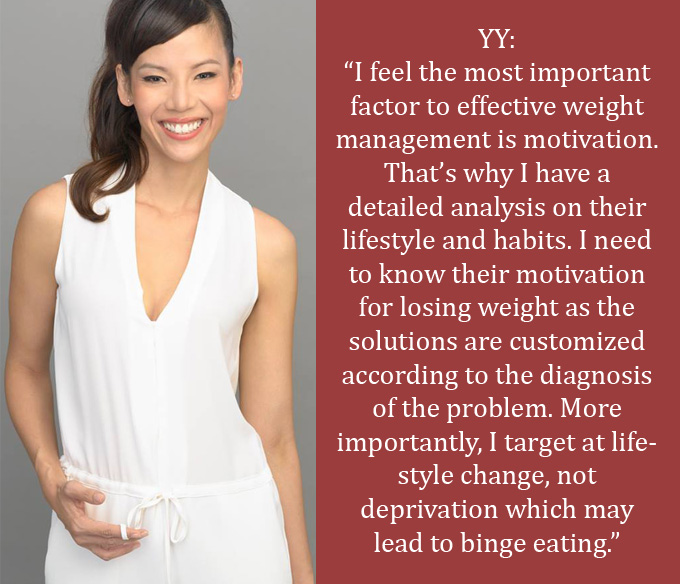 Now, this isn't just some superfluous marketing spiel from someone who just wants to make some quick bucks in the slimming industry. This is coming from an ex-model who used to battle with weight issues for many years as a teenager. In fact, YY let on that in her great desire to lose weight, she did all kinds of extreme exercises: high impact aerobics, 10 kilometres daily run and vigorous swimming. She also resorted to consuming slimming pills but all to no avail. However, it was only after the birth of her two children that YY managed to find a way to change her lifestyle and mindset, which enabled her to lose weight and also maintain it without too much fuss.
Because of her own personal slimming journey, YY knows firsthand, the mental roadblock faced by those who are concerned about their body image and she wants to use her experience to help others who have similar struggles. Spurred by her passion, she pursued a Masters degree in Health Psychology in the United Kingdom and subsequently took up a career as a health psychologist to counsel overweight kids at the Singapore Health Promotion Board.
As the Principal Weight Management Consultant at Hadara Aesthetics, YY aims to give personalized guidance and coaching especially in the areas of nutrition, motivation and emotional support.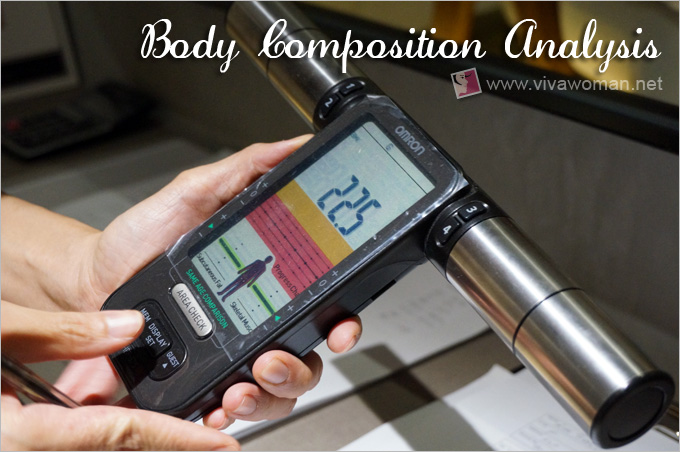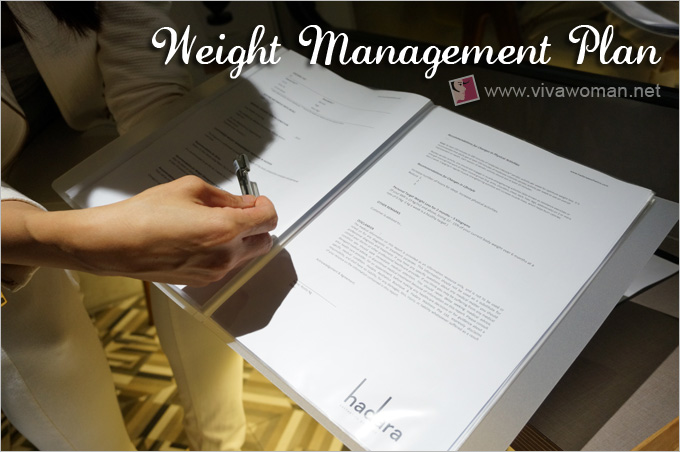 Hadara Weight Management Program
I had the opportunity to find out more about the comprehensive range of treatments under Hadara weight management program designed by YY. Here's what it entails:
Flexi-cleanse and detox programs (customized according to the needs of the client)
Nutritional coaching programs
Stress Management Clinic (in relation to weight management)
Technology based programs: "Hadara Abdominal Trim Program" and "Hadara Anti-Cellulite Program"
Manual Lymphatic Drainage (MLD) Massage for detoxification, relaxation and boosting of immune system (if done on a regular basis)
The focus of Hadara Weight Management Program is healthy, non-invasive, non-medicinal and targets long-term sustenance. The objective is to target lifestyle and nutritional change and one of the key approaches is to offer guided coaching for individualized detox/ cleansing programs. For customers who take up one of the programs, YY will start with a detailed body analysis, then go on to understand about their current lifestyle and eating habits. Here's a breakdown of the deliverables:
Consultation with Health Psychologist (60min) $80
1. Body Composition Analysis (BMI Assessment, Body Fat Analysis)
2. Assessment of Weight Issues (Nutritional, Psychological & Stress Factors)
3. Proposal of Weight Management Plan
4. Individualized Analysis Report
After going through an hour of consultation with YY, I found it very helpful to identify my problem areas and weaknesses. Through the consultation, I discovered that my carb intake was quite high and I needed to cut down on candies that I love to snack on.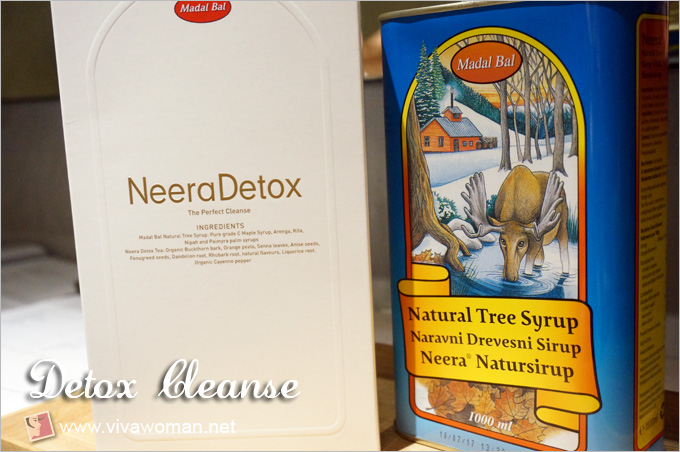 Flexible detox plans
While Hadara believes in the power of cleansing and detoxification, they also understand the importance of being flexible. Hence, instead of a standard program, customers can choose from various programs: a 3-Day Cleanse, a 21-Day Detox or a 90-Day Cleanse according to their preference and budget. During the detox period, YY will also handhold the customer each step of the way and provide appropriate food recommendations as necessary.
Here's a breakdown of the programs and their costs:
Hadara 3-Day Cleanse $280
Food Diary Assessment & Monitoring
2 Sessions of Consultations with Health Psychologist
1 Bottle of Neera
Hadara 21-Day Detox Program $480
Food Diary Assessment & Monitoring
3 Sessions of Consultation with Health Psychologist
3 Bottles of Neera
Hadara Flexi Cleanse + Nutrition Coaching (90 day) $880
Food Diary Assessment & Monitoring
5 Sessions of Consultation with Health Psychologist
4 Bottles of Neera
Why Neera Detox?
Hadara chose to incorporate Neera Detox into their program because this product is safe—containing only all natural ingredients with no harmful additives, food preservatives, or potentially harmful herbal remedies or drugs. The product is apparently used by doctors to retrain the body and mind to develop healthier eating habits.
Success stories
YY told me that clients have lost between 3 and 5kg just taking up the 3-day cleanse. However, some only started losing weight gradually after a longer period with the 21-day or 90-day cleanse. In some cases where customers seek more immediate results, YY would recommend them to try their Abs Trim Program which involves the use of the Korean Body Shaping technology. One customer lost 8.5cm around her abdominal area within one session.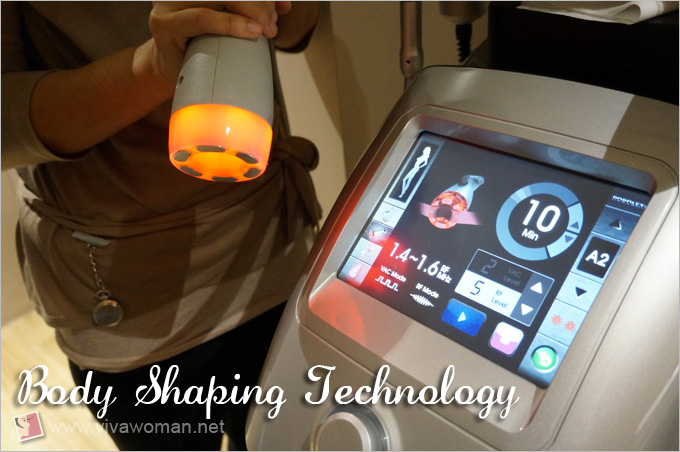 Hadara Abs Trim Program
The Hadara Abs Trim Program involves the use of revolutionary fat-burning technology known as Cavitation Radiofrequency Lipolaser. This is a non-invasive, spot fat cellulite reduction and body contouring system. What it does is to melt fat deposits in specific areas of the body without risking damage to your organs. It creates a chemical signal in the fat cells, breaking down the stored triglycerides into free fatty acids and glycerol and releasing them through channels in the cell membranes. The fatty acids and glycerol are then transported around the body to the tissues that will use them during metabolism to create energy. Through this process, the fat cells shrink significantly, resulting in inch loss.
Here are details of the programs and costing:
Hadara Abs Trim Program 1.1 $2000
6 Ultra-Cavitation (20 min) + 6 RF Lipolaser (15 min) + 6 Power Lymph
Hadara Abs Trim Program 1.2 $2700
10 Ultra-Cavitation (20 min) + 10 RF Lipolaser (15 min) + 10 Power Lymph
I tried one session and after just that single session, I lost 3.5cm. Here are my before and after pictures. I know they're kinda of an eyesore but they're a necessity to show you how my tummy looked after the treatment.
Compared to other more invasive procedures, the aftereffects of bruising or swelling are significantly reduced with Lipolaser. This is due to the therapeutic effects of the laser which coagulates the blood vessels immediately, thus reducing the trauma beneath the skin. However, while it is not painful, it is uncomfortable initially as there is a bit of suction effect. That's why you see my tummy looking slightly red after. However, my skin around the area also looks a lot tightened and smoothened. So yes, the effects are almost instantaneous! I think it's a very good treatment for tightening loose skin especially after childbirth.
Are the effects lasting you ask? Well, I probably can maintain the results if I am cautious with my food intake.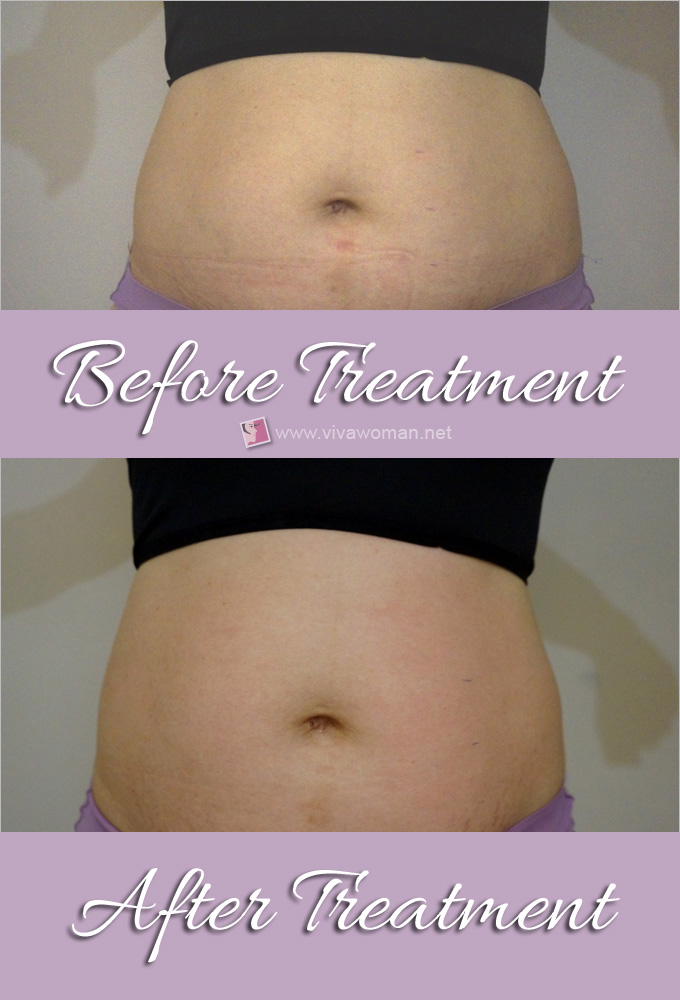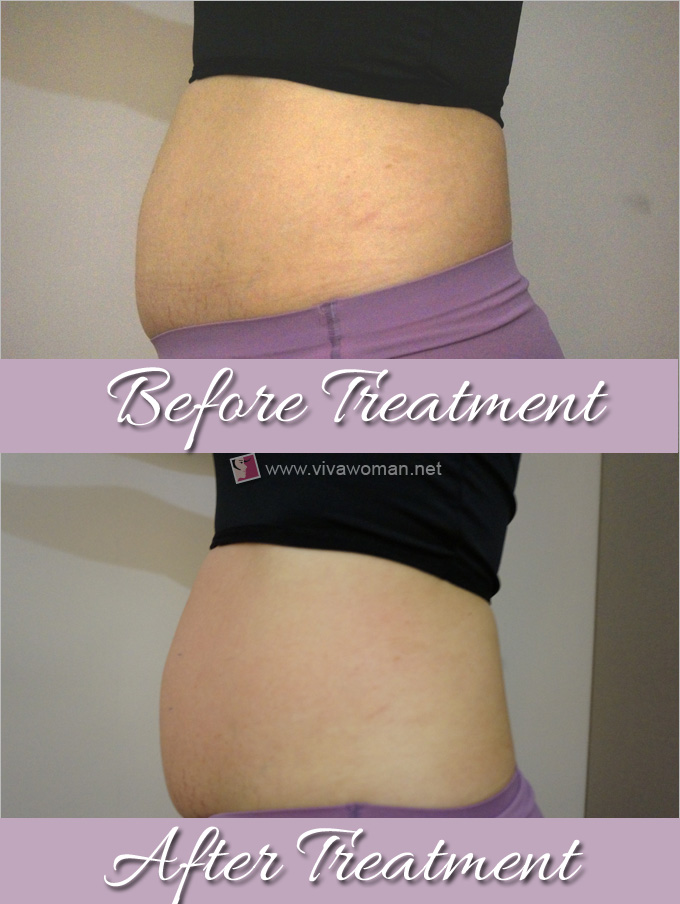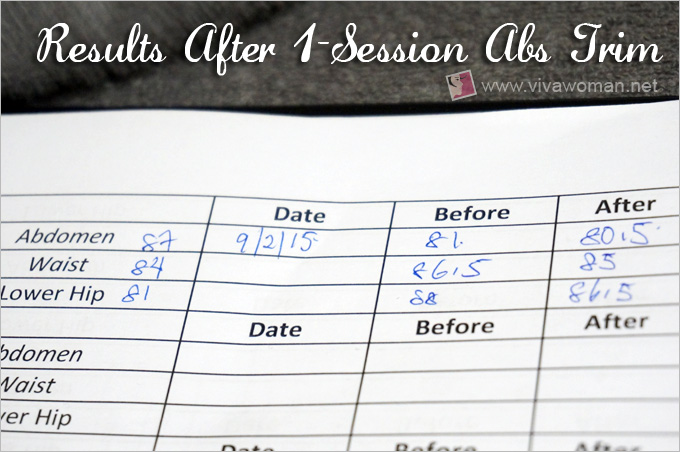 Develop long-term habits
Hadara's weight management program is like no other. Instead of short-term fixes, YY is more keen on long-term lifestyle changes. This is why Hadara also offers a Stress Management Clinic at $45 per hour to assess and counsel issues contributing to weight management. One of the treatments offered is Manual Lymphatic Drainage (MLD) Massage for detoxification and relaxation. It's a very interesting technique and I'll probably share more about it in a future post including how, MLD can boost the immune system if done at regular and consistent intervals.
As YY points out: "I am incorporating my training to offer a unique weight management program in Hadara to help others with stress, esteem and body image issues. At the initial stage, my clients will need more supervision but eventually I am teaching them how to develop habits that will last for a lifetime. I am not just giving them a fish but teaching them how to fish. I do not want them to be reliant on me, but I want them to be empowered."
YY also maintained that she'll always develop a good client-counsellor relationship so customers can still contact her if they need any advice even though they may have already completed the program.
Vivawoman readers special promo:
Those who are keen to try out the Hadara Weight Management Program can look forward to enjoying the following promos:
1. Free 10-min Eye Massage for every client consultation for weight management
2. $50 rebate from consultation fee for any sign-up of weight management programs
Valid till end April 2015.
Hadara Aesthetics is located at 23 Lorong Telok #01-01 Singapore 049035. Check them out on their website. To make your appointment, contact them at 6969 3022.

Comments