How to care for your hands as if they're your face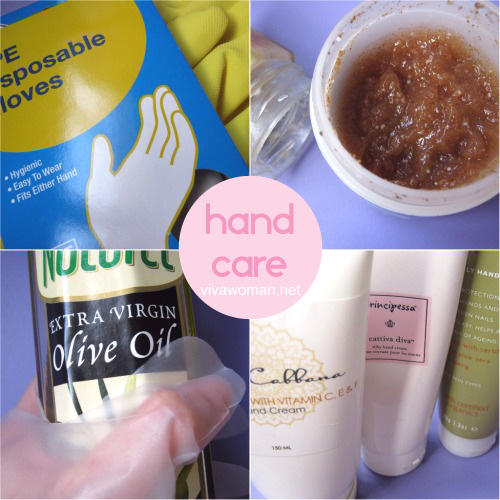 My hands aren't the best looking but I do try my best to care for them as best as I can. I might sometimes slather expensive serums and potions on them when I have excess but most of the time, I just rely on simple treats. In addition, like my face, I avoid using products containing harsh ingredients on my hands. These include SLS and alcohol.
Today, I'll give you a quick pictorial run through on how I normally care for my hands. I think because of the love I've given them, the skin don't look too bad but my hands still look ugly as a whole because they are not meaty and the green veins are very prominent.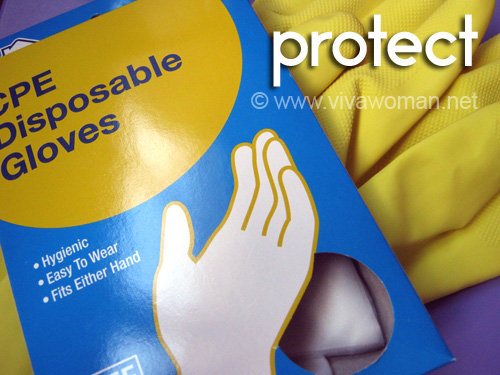 Wearing gloves
I wear a pair of rubber gloves whenever I wash my clothes and I use disposable gloves when I do the dishes. I know, disposable gloves aren't eco-friendly but I've found them easier to grip the wet bowls and plates. What I do try is to recycle the gloves for a few days whenever I can.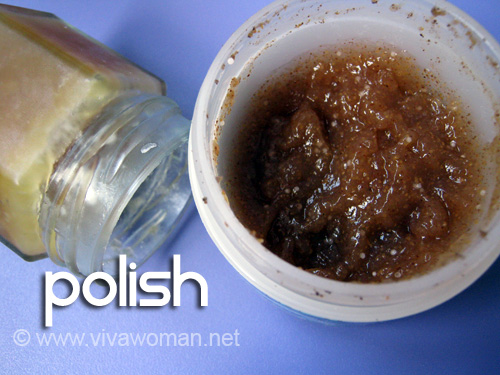 Scrub and polish
Like our face, our hands can do with once-a-week exfoliation. So when I scrub my face or body, I usually would scrub the back of my hands too. This helps treatment products penetrate quicker and also, the skin look a tone better with the surface cells buffed off. I have a DIY hand scrub recipe using just brown sugar and honey for anyone interested.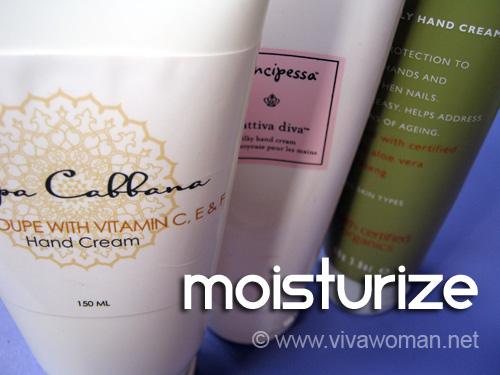 Moisture with hand creams
I have several tubes and tubs of hand creams lying around and I always carry one in my bag. They help to keep my hands from drying out and I'll always slather on a richer one before I sleep.  My favorite is actually L'Occitane Shea Butter Hand Cream for that night time treat.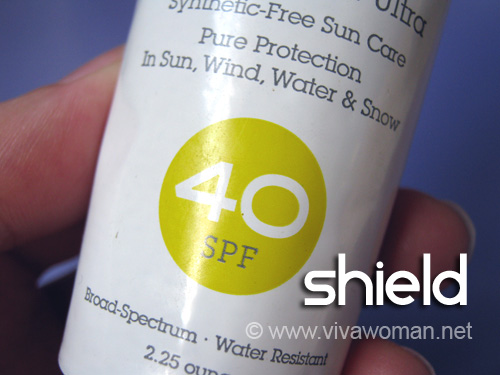 Shield from sun damage
I always use some sort of sun protection on my arms but I don't always remember to slather them on the back of my hands. Or, because of the frequent hand washing, the sunscreen gets washed off too.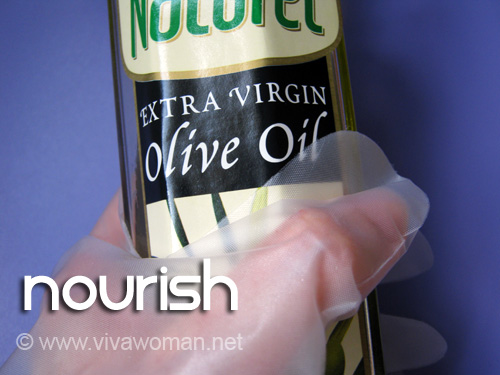 Nourish with oil or mask
I used to use a mask on my hand but since I ran out of it, I've resorted to a DIY hand treatment using just normal cooking olive oil. It's easy; just rub on the olive oil and put on a pair of disposable gloves. I also sometimes use milk and maybe banana and double them up as a hand mask.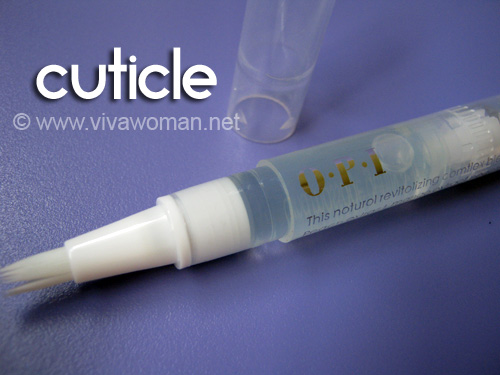 Cuticle treatment
I always use an oil or some sort of balm to keep my dry and ragged cuticles looking more presentable. By using these long term, I've also kept hangnails to a minimum.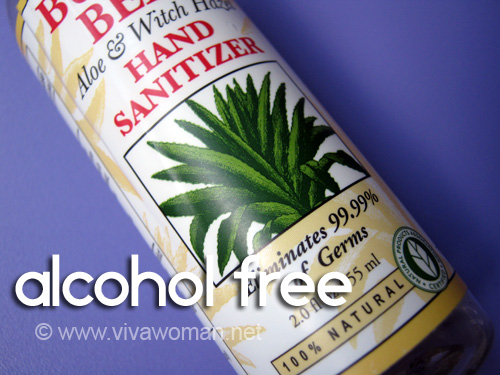 Alcohol free hand products
Finally, although I always carry a hand sanitizer in my bag, I hardly use it. I rely on washing my hands. But I always use one that is alcohol free and even when it comes to washing my hands, I use SLS-free hand washes or simply use my body washes. If I am outside, I try not to use detergent unless absolutely necessary.
Eat omega-3 rich food 
I must also add that your diet is important as what you eat can show up on your skin, including your hands and nails. Oily fish like salmon, mackerel, sardines, tuna are great skin and nail food because they contain omega-3 fatty acids.  Or alternatively, a fish oil supplement can do wonders too. I take the Kordel's fish oil pretty regularly and I believe it has helped the skin on my hands too.
© www.vivawoman.net copyright notice ☺
______________________________________________________________
Comments