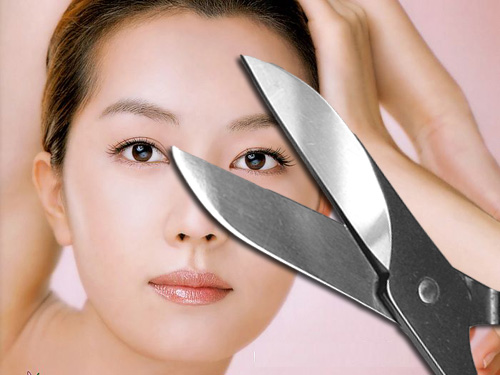 I was bathing my son when I noticed he has been picking at a wound on his leg and that wound, which was just healing has been made bigger now. He has this particular bad habit of picking his skin and I was reminded of how I also like to pick on my skin and wound. In fact, just recently, I removed a small lump on my neck by picking it with a needle. (¬_¬)
I am "very adventurous" with my skin and will not hesitate to pick, poke or pop any spots, lumps or warts that I consider unsightly. Okay, let's see. I've used a needle to poke at a milia seed growing on my eyelid and successfully removing it without any scars. I've popped a sebaceous cyst at a very delicate area successfully too. The worst thing I've done on my skin is to try to burn off a wart on my leg with a joss stick after not being able to ply it off. Yes, it's true. I was in my late teens at that time and the wart drove me nuts.  It's still around and I've not tried to remove it anymore.
Yeah I know it's really bad to pick on our skin and I don't do it on my face so much now but on my body, that's a different story. So what's the most horrible thing you've done on your own skin – whether it is on your face or other parts of your body? Have you regretted doing it?