Ruffle up your neck with these DIY necklaces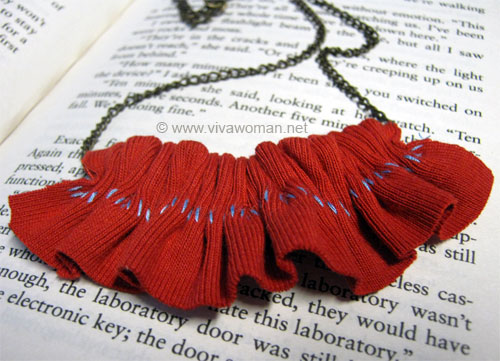 Have you seen these fabric ruffle necklaces around? I've seen them retailing at Etsy for above US$20. But I've got three here and they cost me nothing for they were made from scraps of fabrics. I can make more but I don't have enough chains to make them with.
They are very easy to make and all that is needed are a pair of scissors, thread and needle. All right, you'll need chains or cords but you can also use ribbons or lace; anything that can double up as a necklace.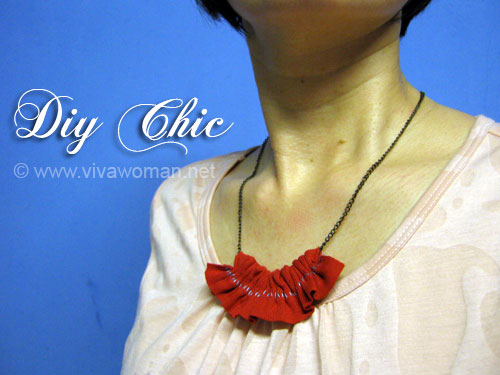 Adds a feminine touch
I made this from the sleeve of my son's old tee. it's got some nice stitching that makes it look interesting. The thing about ruffles is that they immediately add a feminine touch to any outfit; I love them!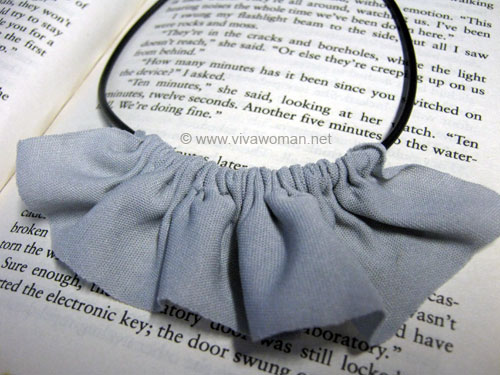 Hem them in
It's better to use the hem because you can use the open end to contain the chain. Alternatively, you can sew the other end and use the hem to keep the fabric from fraying.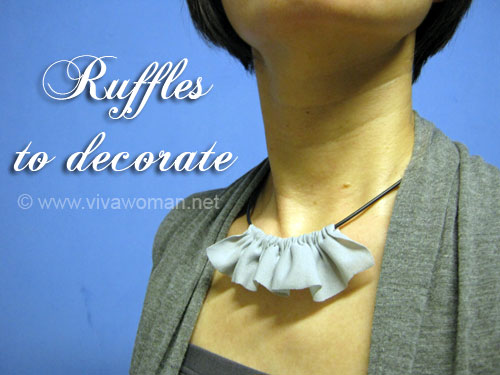 Types of fabric
I found that different fabric yields different results. I didn't have any organza fabric at home or that would have made a nice ruffle necklace. I must try to get those fabric to try soon.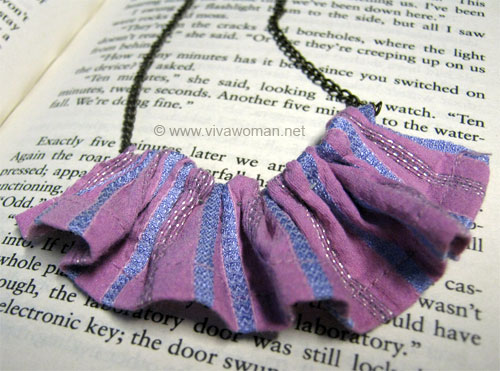 Looks like a mini curtain
This one was made from an old shirt. The material is a bit stiff so it isn't as soft as the other two. But still, it's a nice color although my husband asked me why I was wearing a curtain around my neck. LOL.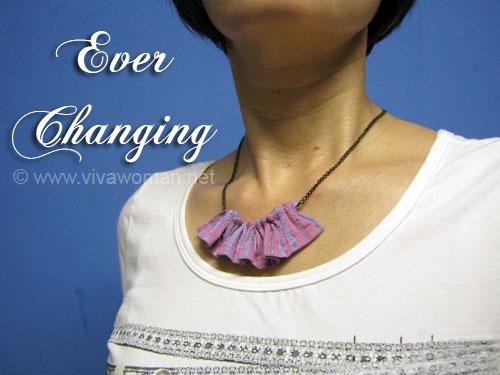 Tutorial on Viva Woman Facebook
You can check up the pictures on Viva Woman Facebook Page on how to make this. Like the DIY fabric flower bracelet, it's easy to make and can be completed under 10 minutes once all materials are ready.
© www.vivawoman.net copyright notice ☺
______________________________________________________________
Comments