Why do skincare products include citrus peel oils?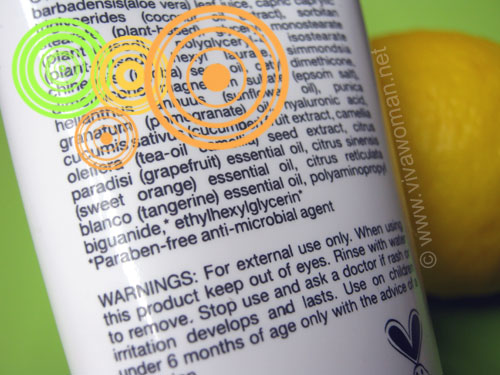 I have been wondering for the longest time why certain skin care lotions or even sunscreens include citrus peel essential oils because they are widely known to be photosensitizers that increase the skin's reaction to sunlight and making our skin more likely to burn. Some common ones that I often spot are grapefruit, lemon, tangerine or sweet orange oils. Although most of these are less than 1% in the formulation, I'm still leery when I see a bunch of them clustered somewhere in the middle of the ingredient list and would steer clear of the product.
Benefits of using citrus essential oils
Now in terms of products in the natural or organic category, essential oils are usually included for their individual properties, aromatherapy benefits, as well as antimicrobial abilities. I know citrus fruit essential oils do provide skin benefits as they are antiseptic, anti-inflammatory and are usually good for acne prone skin. They are uplifting to our sense of smell and I also know they can function as natural preservatives by inhibiting the activity of fungi and bacteria and hence, are used in improving the safety of natural or organic products. But I still cannot for the life of me fathom why three or four of them need to be included in one single product. Then something I read regarding the extraction process of essential oils led me to think I might have the answer to my own question.
Extraction of essential oils
Essential oils are generally extracted by a distillation process. Other processes include cold pressing, or solvent extraction. According to what I've read, the most common essential oils such as lavender, peppermint and eucalyptus are extracted by this distillation process. Most oils are distilled in a single process. The exception is Ylang-Ylang Oil (Cananga odorata), which takes almost one full day (22 hours) to complete through a fractional distillation process so it is obviously costlier to extract.
Lower cost of citrus essential oils
But when it comes to most citrus fruit peel oils, they are usually extracted mechanically, or cold-pressed. Due to the large quantity of oils in citrus peels and the relatively low cost to grow and harvest the raw materials, citrus fruit oils are cheaper than most other essential oils. Lemon or sweet orange oils that are obtained as by-products of the commercial citrus industry are even cheaper. (source) I did a check on some of the wholesale pricing and did note that most of the citrus essential oils that are cold pressed are cheaper.
Included for cost reason?
So this is what I am wondering: if brands that include a bunch of citrus fruit peel oils in their products do so mostly for cost reason, amongst other factors, even though they are known to be photosensitizers? Sure, such citrus peel oils would have their own benefits such as sebum control but still, there are other options that are at least not known to cause photosensitivity. Okay, I can be wrong, but I really can't help but wonder. What do you think?
Comments