80s pop icon Feng Fei Fei and her array of hats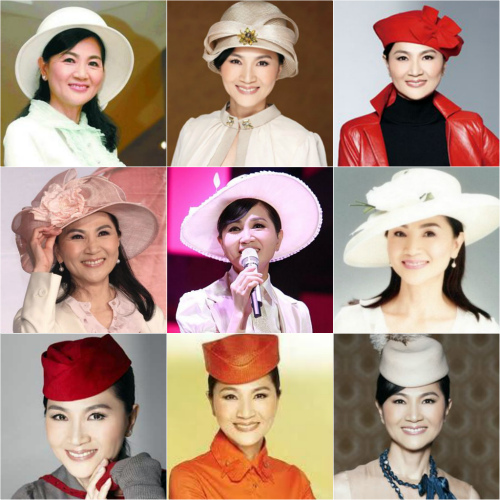 The 1980s pop icon Feng Fei Fei (鳳飛飛), who passed away on January 3, was also known as the 'Hat Diva' for the outlandish hats that she wore on stage. Apparently, she has more than 400 hats to her name! I used to like her quite a bit, and particularly loved to check out the hats she wore during performances. She was in a league of her own when it comes to her fashion choices and the elegant hats she wore definitely reflected her impeccable fashion sense.
Hats are not that big in this part of the world but I think they make such a powerful fashion statement and it's not necessary just at royal weddings. Whether it is a wide-brimmed hat, an asymmetrical hat, an understated headpiece, or a side hat heavily embellished with feathers or flowers, the accessory can add a touch of style or feminine charm to any outfits. And considering our hot weather here, we really could do with hats on our heads!
If you enjoyed Feng Fei Fei's music or like checking our her hats like me, then tune in to watch "Forever Feng Fei Fei", Channel 8's two-part special to pay homage to the late superstar's legacy, on February 28 and March 6. Apart from gaining some insight into what she was like off the camera, the show will afford viewers an opportunity to walk down memory lane and watch rare archival footage of the singer in her prime, as well as find out what was the very first hat she owned.
Credits: images of Feng Fei Fei were taken from various sources, via Google Images.
Comments