DIY Beauty: anti-aging face mask with silken tofu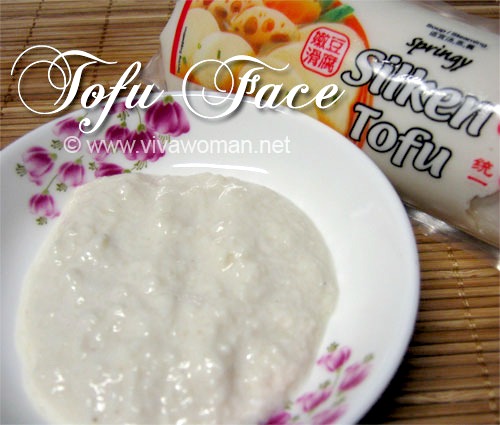 What's for cooking today? Well, it's tofu, a nutritious and healthy food! And do you know that besides eating the tofu, you can use tofu directly on your skin? No? Neither did I until recently, after I came across a skin whitening face mask using this ingredient in a Chinese book.
Tofu benefits for the skin
Because tofu is made with soy milk or soy beans, it contains saponin that has the ability to exfoliate dead skin and draw out pore-clogging debris. Tofu also contains the amino acid glycine, isoflavones, as well as other proteins and vitamin E, which can moisten the skin, increase skin elasticity, and help reduce the formation of wrinkles. Apparently, it also has skin whitening effects.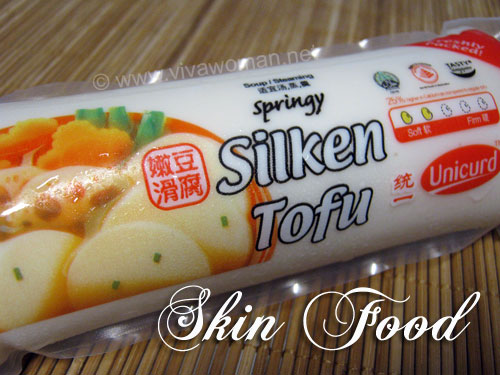 Organic tofu is available
I haven't been eating a lot of tofu actually but recently bought some to steam with eggs. So I remembered the face mask recipe and decided to set some tofu aside for that. I noticed that the supermarkets are selling organic silken tofu but at double the price of the usual! I decided to skip it because I can't ascertain for sure if it's truly organic and am not about to pay for the difference, even though the difference is less than a dollar.
Tofu face mask recipe
Anyway, it's quite easy to create the tofu mask. I first tried using it alone but found it rather messy in the sense that there was nothing to hold the crushed tofu together. So I resorted to mixing the crushed tofu with yogurt and the mixture you see here is just that and it's much easier to apply to the skin.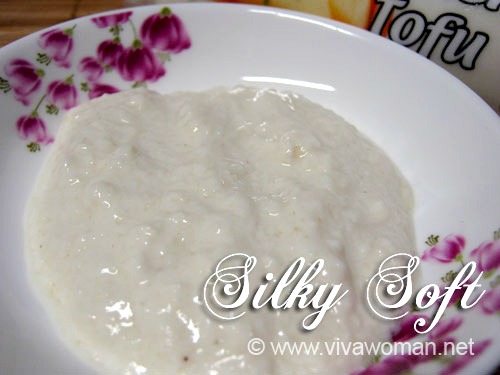 Skin whitening recipe using yeast
You can add other ingredients to the tofu mask. Instead of yogurt, you may like to try using honey. I also remember reading a skin whitening recipe where you can add some yeast to the crushed tofu.
Good to eat and fun to use
I kind of like using tofu because of the subtle smell. It's also quite fun to crush the tofu and apply all over the body although I have to concede that there will be quite a mess to clear up thereafter. So do you like eating tofu? Would you like to give this mask a try?
Comments