DIY Beauty: chocolate anti-aging face mask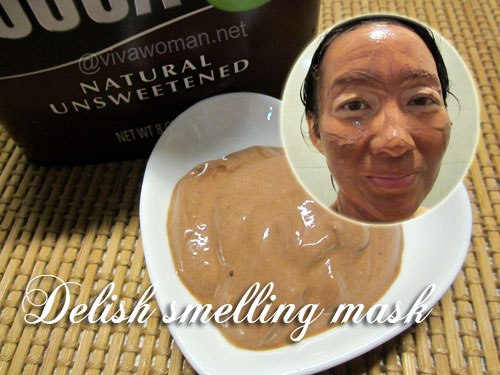 Are you in for a fun, yet nourishing facial mask? If you are, you should try the chocolate facial mask using cocoa powder as seen here.
Improves mood
Cocoa powder is not only tasty but because it is full of fatty acids, it is able to make our skin soft and nourished. The ingredient is also a powerful antioxidant that can help to protect the skin from free radicals plus it can help stabilize our mood by initiating serotonin release to make us happy and relaxed.
Great exfoliant
The chocolate anti-aging face mask is quite easy to make but you need a couple of other ingredients including yogurt, oatmeal and honey. Oatmeal it is good for sensitive skin, and like yogurt, works well as an exfoliant. Honey on the other hand, is a great anti-bacterial agent, that can deeply cleanses your skin and opens up clogged pores.
Ingredients
2 tablespoons of cocoa
2 tablespoons of plain yogurt
1 tablespoon of honey
3 teaspoons of oatmeal powder
Preparation
Mix all the ingredient and apply on the face, gently massaging it so that oatmeal can start exfoliating the dead skin cell layer. Leave it on for about 20 minutes and rinse off with luke warm water.
A fun facial mask to give you soft smooth skin. Enjoy!
Comments