Share: do makeup make us look more competent?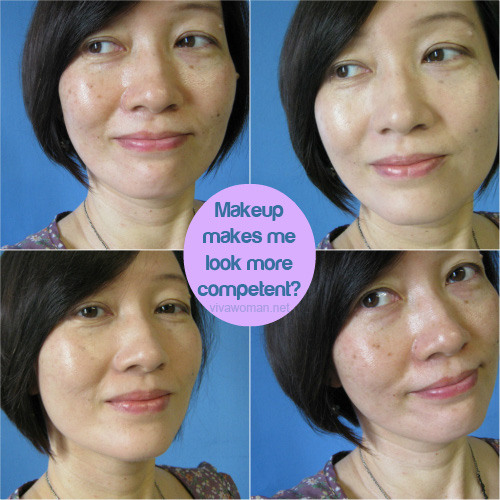 Imagine this scenario: a lady who is not in the habit of putting on makeup has been going for over 10 job interviews without success. Now, these are jobs that she is well qualified to take on but somehow she never hears from the company again after the interviews. A close friend suggested that she applies some makeup before turning up for the next interview. In desperation, she heeded the advice and voila, she got the job this round! Sound ludicrous? Okay, it probably is because I made this story up just to get your attention to a study that suggest that women who wear makeup are seen to be more likeable, competent, and trustworthy – and more likely to move up the corporate ladder.
Study of women with and without makeup
Thanks to a reader, Wai Yoke, who had posted the story "Up the career ladder, lipstick in hand" by the New York Times on my Facebook page, I learnt about the study published by Plosone.org that shows 25 female subjects, aged 20 to 50 and white, African-American and Hispanic, photographed barefaced and in three looks that researchers called natural, professional and glamorous. First, 149 adults (including 61 men) judged the pictures for 250 milliseconds each. Then 119 different adults (including 30 men) were given unlimited time to look at the same faces. Study participants then rated the women in terms of competence, likability, attractiveness and trustworthiness.
(No, I didn't participate in the study but here are my pictures with and without makeup for your study. #k8SjZc9Dxk_#k8SjZc9Dxk)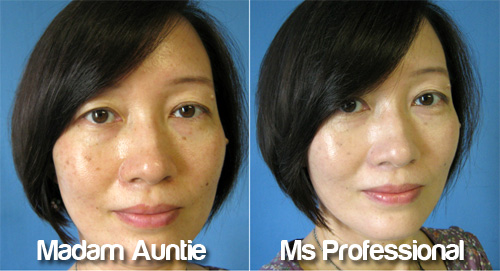 First impressions count
Interestingly, when shown the images for just 250 milliseconds, all ratings went up with the amount of make-up. However, when study participants were allowed to take in the pictures at length, the results changed significantly. But all in all, the findings have a bearing that cosmetics could have an impact on how people perceive women at first sight.
Looks versus caliber
So what do you think? Do makeup make us look more competent? Personally, makeup increases my self confidence for obvious reasons and so that translate to how I carry myself as well. Taking some measures to look better than usual probably sends the message that the lady is someone who is not sloppy and hence, gives more weight to first impressions when there is nothing else to gauge. There are definitely some stereotypical thinking here because wearing makeup and looking more polish is all part of the unsaid culture at the workplace. However, we do know that makeup is just makeup and looks have nothing to do with one's ability to do a job well. So I don't agree that makeup gets one up the corporate ladder because makeup can melt under pressure but true caliber won't crumple so easily.
Comments