Botani natural pure plant natural skincare range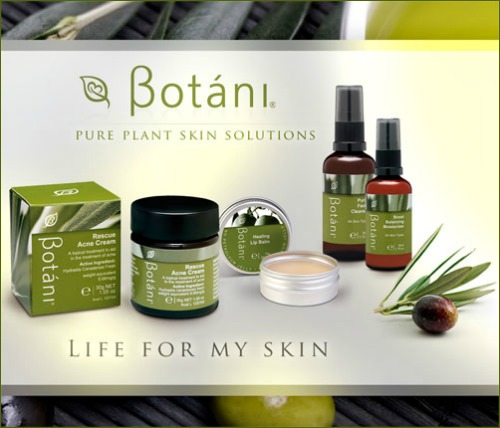 I was recently introduced to Botáni – a range of natural skin care brand created by Australian based naturopath and herbalist, Barbara Filokostas. The brand has been around since 1994 and their range of products are toxic-free, formulated with skin friendly and organic active ingredients to address skin issues and imbalances.
Toxic-free natural ingredients
As such, the Botáni range of products are created with natural emollients, moisturizing actives, botanical extracts, plant-based emulsifiers, as well as natural detergents and humectants; they are free of mineral oil, paraffin oil, petroleum jelly, lanolin, sulfates, propylene glycol (PEGs). And instead of parabens, the company uses plant based preservatives such as potassium sorbate and grapefruit seed extract. The products are also cruelty free and vegan friendly as the company do not use animal derived ingredients such as beeswax but use rich olive waxes in place. Additionally, some of their formulations are completely wheat and gluten free.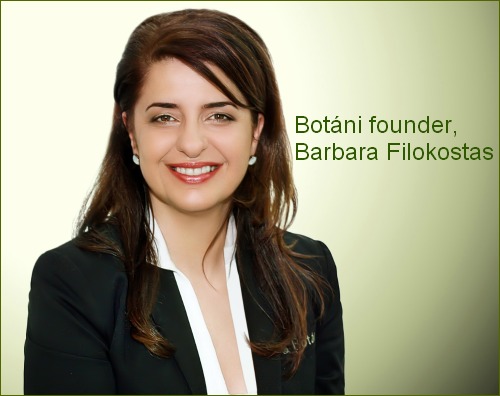 Naturopathic holistic approach to skin health
Botáni products are created to heal the skin of major skin care issues, based on Barbara Filokostas' naturopathic holistic approach to skin health. Hence, their natural pharmaceutical range is said to offer proven results in treating acne, tinea and common skin infections while their face and body ranges cater for all skin types and provide effective relief for dehydration, eczema, psoriasis and dermatitis.
Premium quality botanical science products
Barbara also combines her naturopathic expertise with leading industry professionals in Microbiology and Cosmetic Chemistry to ensure the performance, safety and efficacy of Botáni skin care products. Because of that, all Botáni formulations are rigourously tested for safety and results, and Botáni products are stated to be gentle enough to care for the most sensitive skin types, even for babies' skin.
Simple and affordable skin care routine
In line with their natural healing philosophy, Botáni focus on a simple and sustainable three-step skin care routine: cleanse, treat and nourish. Their website even offers product selection and treatment recommendation by skin types and that makes it so easy for customers to get just what they need. Besides that, their products are also designed to be versatile, multi-purposed (family friendly) and highly concentrated. These combined features ensure that only small amounts need to be applied to experience the benefits and healing. Hence, you basically can enjoy healthy looking skin without having to spend too much or purchase too many items.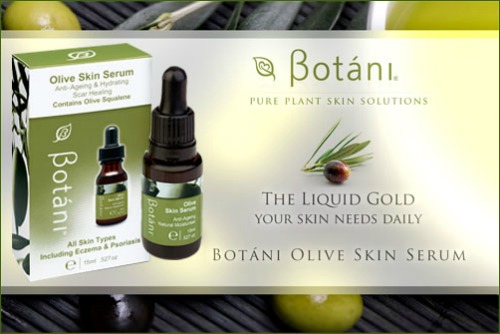 Products and availability
The Botáni skin care range now includes over 20 products and is used by a variety of health care practitioners. Botáni range of products appear to be great for all skin types and those with skin problems will be glad to find a range of products that can help them treat their skin issues effectively but gently. For example, the Botáni Rescue Acne Cream kills acne-causing bacteria but is benzoyl peroxide free, which makes it effective but gentle. While the Botáni Olive Skin Serum is 100% plant based and formulated with pure squalene derived from olives. For more information on the range of products, check out the Botáni website. Within Australia, their products are available online as well as nationally in Priceline, National Pharmacies and selected independent pharmacies. Botáni is also available in Hong Kong, Malaysia, Russia and Poland.
My thoughts on the range
Based on the founder's holistic approach towards skin care, the company's performance driven formulations and the ingredients in their products, this range looks rather promising, especially those with particularly sensitive or problematic skin. Many of their products use Aloe Vera as the base and other notable ingredients in their formulations include Olive Squalene, Olive butters, Jojoba oil, Olive Leaf Extract, Calendula, Arnica, Liquorice Root and Beta-Glucan, amongst others. The prices also look reasonable and some products are even affordable, considering that the formulations are said to be concentrated and only a little need to be used each time. I'll say it'll be great if the range can be brought into Singapore soon!

Comments