Green beauty: a new initiative to build a community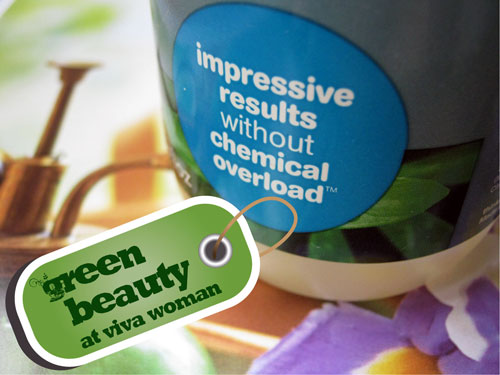 Hey VivaBellas! How was your weekend? Hope you're well rested for the new week ahead! Today, I want to announce a new initiative here at Viva Woman that will culminate into something exciting for all of you about a month down the road. (#k8SjZc9Dxk-#k8SjZc9Dxk) And for this initiative, you'll need consistency in order to gain your reward. So read on for the details.
More natural/organic
As many of you are aware, for a good part of these two years, this blog has dedicated perhaps 70% to 80% of its content on natural and organic skin care. While not all the products I review are organic, most of them contain lesser chemical ingredients. I've also been more stringent in my selection this year and have had to turn away many good products that aren't in this category. It's not an easy decision having to say no to some of the cult brands but well, I've had to steel my heart…so to speak.
More involvement
This direction is here to stay at Viva Woman not because I knew all along that the global sales of natural & organic beauty products will be buoyant, but rather because I've personally benefited from using such products. So you can say that I'm approaching this merely as a reflection of my lifestyle choice. For the record, I'm not big on the health hazards of the chemical ingredients on our skin and that's why I've rarely analyzed ingredients in that light. Neither am I big on being environmental responsible; I'm no tree hugger for sure and still eat certain foods that are being frowned upon. But since I've embarked on the journey, little by little, I've learnt that my choices have a bearing on supporting organic farming, and a more sustainable mindset. I find that pretty cool and I like to get more involved not only by making more changes in my choices but also via blogging.
More community
I've already been writing about organic skincare and some of the recent ones are found here:
– certified organic ingredients do not mean certified organic products
– why some organic ingredients maybe useless
– discussion on the dirty dozens
However, I want to pack more punch to these entries and hence, this 'Green Beauty' initiative. I live in a country where natural/organic beauty is not huge and so I want to make a difference through this platform. I hope to proactively use this space as a community to exchange ideas with those who share similar love, and to hopefully inspire more people interested to make the conversion.
More goodies
So what's in it for you? Well, for a start, you'll get more information. Heh. I'm also putting together a few boxes of goodies from some of the natural/organic brands and stores that I've recommended before. Yes, you read it right. A few boxes! So if you're keen to participate in this Green Beauty initiative at Viva Woman, you'll need to be consistent as all your efforts will count. There are two things you need to do for now:
1. Comment on every 'Green Beauty' post that I write here.
2. Be a fan of my Viva Woman Facebook page.
More comments
Exciting? So looking forward? I hope so! So tell me today, if you are a user of natural/organic skincare products, why do you use them? If you are not already using such products, what would motivate you to make a change?
Comments