Green Beauty: take pics in style with iMO straps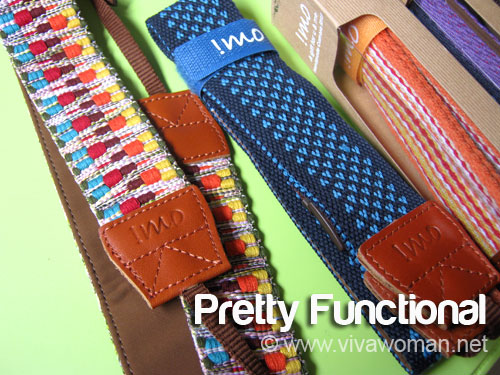 Hey VivaBellas! Do you like own a camera that comes with a standard, boring black strap? Well, it's time to replace that with something hip and trendy like these bright and pretty handmade ones from iMO Straps. (I've got five of these included in the VivaBella Green Beauty Box Giveaway!) They're not only pretty, but sturdy and functional to allow you to click away with style and ease. So make a personality statement by expressing yourself with these funky camera straps!
Many designs to choose from
There are over 50 styles of camera straps that are handmade & designed for those who want to inject some fashion into their photo taking. The ones you see here are the cotton tape straps. Choose the mocha colored strap topped with many almond colored hearts or the navy blue cotton tape knitted with light blue color, that looks as if there are many hearts on the top. If you don't fancy any of them, you can take your pick from the neoprene or jacquard straps.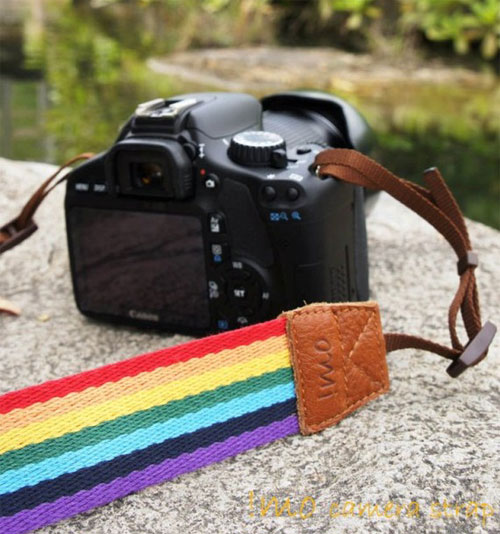 Tested to hold up to 180 lbs
iMO straps also come in plain colors, for those who are not much into designs. Whatever your preference, you'll definitely be able to find one that suits your fancy. And in case you're worried, these iMO camera straps have been tested to hold heavy stuff. Specifically, the quick release straps can hold over 120 lbs and for those without quick release, they can hold more than 180 lbs.
International shipping
If you know of someone who is a photography buff or someone who would appreciate this, you might want to grab them as X'mas gifts. The web store is based out of Hong Kong and they ship internationally at reasonable rates.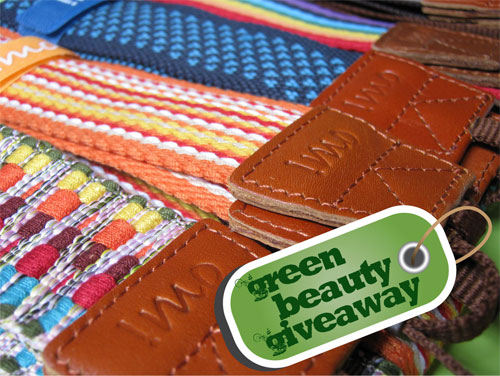 Win these
In the meantime, if you want to win one of these and the other Green Beauty Box goodies, go visit iMO Straps at their Esty store or their website. Then come back here and tell me which strap design you like. You can enter more than once if you wish. Do also be a fan of their Facebook page too as they do run promotions from time to time and you won't want to miss out on a good offer.
5 boxes of VivaBella Green Beauty Boxes to be given in December
To find out the other goodies in the five boxes of VivaBella Green Beauty Boxes, go to the Green Beauty section. Out of the five boxes, four of them will go to my Singapore readers while one box will go to an international reader. You can also take a peek at the other stuff that are coming along at the Viva Woman Facebook Page. They're too good to be missed!
Comments