How to not have puffy eyes that look like the frog's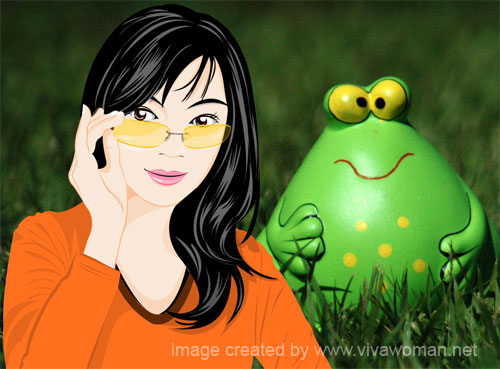 As I mentioned over the weekend, my eyes were hurting and they were actually puffy or maybe I should say swollen. I hadn't realized until I was at the hair salon as I was facing the mirror for a good hour or so. When I came home, I immediately tried to relieve the puffiness with the simple eye massage by applying self acupressure around my eyes. Actually, I have been kind of lazy and haven't been doing this for awhile but the technique is really helpful and quite a puffy eye savior.
Use both Western & Eastern techniques
Although I've covered the techniques in one of my challenges, but a video will probably give you a better idea. However, as you know, I don't produce videos but I will sometimes point you to good ones I've come across. So this is one of them, which essentially covers both Western and Eastern techniques of eye massages. And in the Eastern method, many of the acu-points I've mentioned were covered with good explanations on their benefits such as:
improving blood circulation to the eyes.
relieving eye fatigue and reducing puffiness and eye bags.
clearing nose blockages and sinuses.
improving blood circulation and preventing crowfeet.
lifting sagging cheeks and jowls, slimming and toning the face.
Technique to prevent droopy eyes
I particularly like that the video touches on how to prevent droopy eyes because this is something you might notice somewhere from your mid 30s onwards. So I'm glad that we have two muscle groups at our eye area that can prevent this. And it seems that strengthening and firming these muscles can actually make your eyes look bigger!
Comments