Balance Me Seven Day Hand & Body Lotion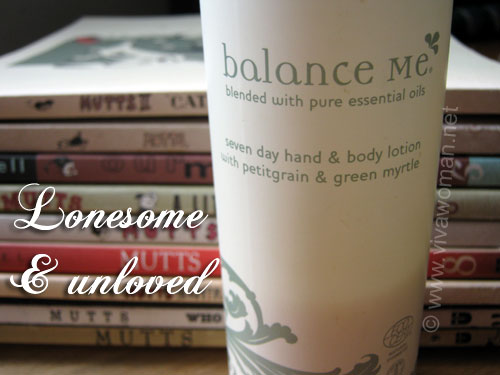 I was clearing my bookshelves recently and found this bottle standing at a corner, with half of the contents still unloved.  I took it out, gingerly pumped a little on my hand and was amazed that it still smells and feels the same! I waited awhile and noticed I had no reactions whatsoever and it must mean the product is still usable. Why, the bottle says this bottle is good for 9 months but it's been about 20 months since I started using it! And you know what, this product is free of parabens so whatever is preserving it is doing a good job!
I received this when I visited SuperNature last April and after using it for a period, moved on and promptly forgot all about it. I didn't review it for some reasons and there wasn't much to say about it but now I want to because I'm kind of impressed by how well it has been preserved although this is described an aromatherapy-based natural product certified by EcoCert.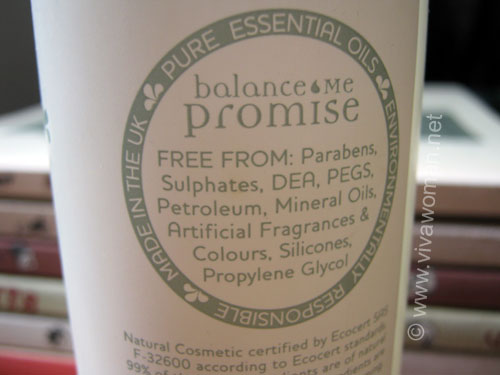 Blended with essential oils
Balance Me bath and body products hail from UK and the key feature about them is that they are blended with pure essential oils. The products are made without parabens, sulphates, DEA, PEGs, petroleum, mineral oil, artificial fragrance & colors, silicones, and propylene glycol. This Seven Day Hand & Body Lotion is blended with citrus aromas of petitgrain, sweet orange and neroli. And interestingly, the green myrtle that is included in this lotion contains anti-bacteria properties. So all in all, these ingredients do help the product from quick spoilage.
Ingredient analysis
Now, let's take a closer look at the ingredients:
Aqua‧Glycerin‧Caprylic/capric triglyceride (fractionated coconut oil)‧Glyceryl stearate‧Olus‧Butyrospermum parkii (shea butter)*‧Cetearyl alcohol‧Cetearyl glucoside‧Dicaprylyl ether‧Aloe barbadensis (aloe vera)*‧Borage officinalis (starflower) oil‧Allointoin‧Citrus aurantium amara (petitgrain) leaf oil‧Citrus aurantium dulcis (sweet orange) peel oil‧Myrtus comminis (myrtle) oil‧Citrus aurantium amara (neroli) flower oil‧Xanthan gum‧Sodium stearoyl glutamate‧Benzyl alcohol‧Dehydroacetic acid‧Citric acid‧Limonene**‧Linalool**‧Geraniol**‧Farnesol**‧Citral**
Aside from the essential oils, this product contains benzyl alcohol and dehydroacetic acid, which are synthetic preservatives. Although it's nearly at the bottom of the ingredient list, some people are likely to flag out benzyl alcohol as something they have issues with.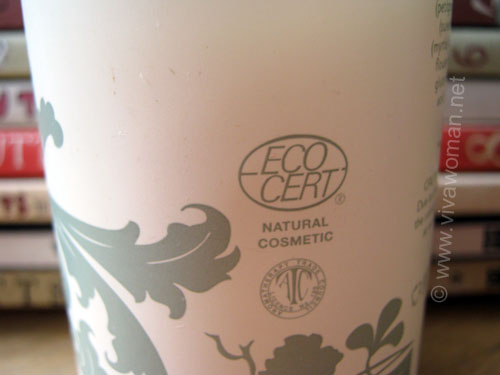 Feel, texture & smell
This lotion feels slightly creamy but is not greasy on contact. In fact, it applies well and does a decent job of keeping my hands moisturize. Considering the number of moisturizing emollients and emulsifiers, I guess that's not exactly surprising. I'm not hot about the smell of this product though. It is uplifting all right, but it's not the sort of fresh, tangy uplifting smell that I prefer. So this was one of the reasons why I didn't finish the bottle. I guess I would have given it more love if the smell was more appealing to me.
Price & availability
This product was retailing at S$29.50 when I last saw it at SuperNature. It's a bit expensive but the 250ml bottle should last you quite some time. You can also purchase online. At their UK website that offers international shipping, it seems this particular product has been replaced by the Citrus and Spice Hand and Body Lotion though. I remember the Rose Otto range smells good but too bad, I wasn't given a choice to pick that then.

Comments