Green Beauty: loving Marie Veronique Organics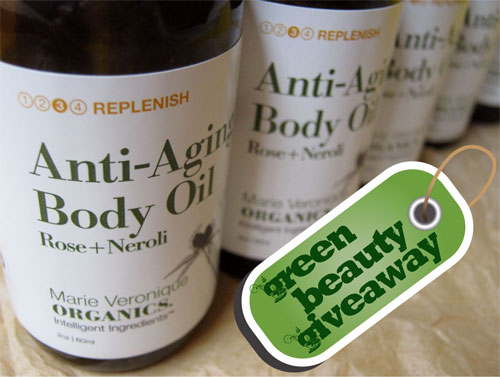 Here is our final sponsor for the VivaBella Green Beauty Box Giveaway – Marie Veronique Organics and as most of you know, my favorite brand! I've been using Marie Veronique Organic Products since 2008 and have no plans to stop using them. While I may test new products from time to time, some of their products are still staples in my daily skin care routine.
Intelligent ingredients that are effective & safe
Many of you are pretty well acquainted with this brand but for the benefit of those who are new, here's a quick introduction. What got me interested in the products from Marie Veronique Organics is that they do not contain any harmful chemicals, waxes, alcohol (not even plant alcohol), synthetic fragrances, and nut oils. Instead of water, their products use green and/or white tea as their base and if you read their labels, the ingredients used in their products are full of skin benefiting goodness. We're not just talking about simple botanical ingredients but what the company terms as "intelligent ingredients" that are nourishing, safe and effective. I like many of their products but I'll just name two of my fave favorites – the Anti-Aging Oil Plus and the Moisturizing Face Screen, SPF30. Actually I'm loving their Everyday Sheer Coverage a lot too!
Tell me something about MVO
So Marie Veronique Organics has provided five bottles of their Anti-Aging Body Oil to the VivaBella Green Beauty Box. I have tested this oil and gave it a pretty good rating; this is great for those who are into hydrated and well nourished skin. If you want to win these along with the other goodies that I've featured, then just tell me something about Marie Veronique Organics – a product you have tried or like or a product you would love to get your hands on. And while you're at it, do "Like" their Facebook page and sign up their newsletter because that would give you access to their frequent promotions.
Giveaway closing
I'll be publishing the finale post to the VivaBella Green Beauty Box Giveaway this Thursday. So this is almost your last chance to enter the giveaway if you haven't already done so. Remember, the more you participate, the higher your chances! I'm targeting to announce the 5 winners who will win these $3000 of green goodies before Christmas!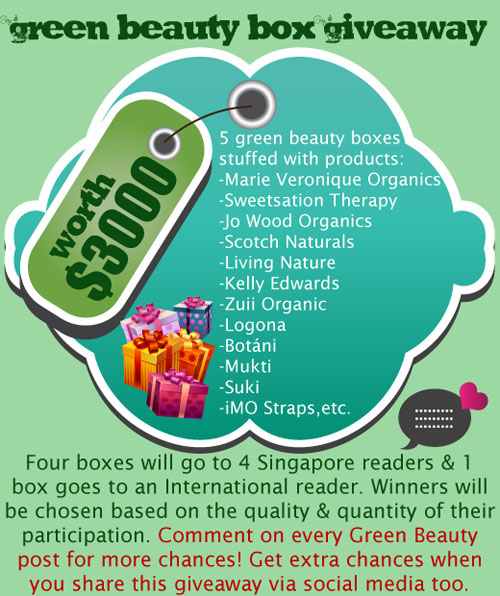 Visit Viva Woman Green Beauty to participate.
Comments