Green Beauty: benzyl alcohol in organic skincare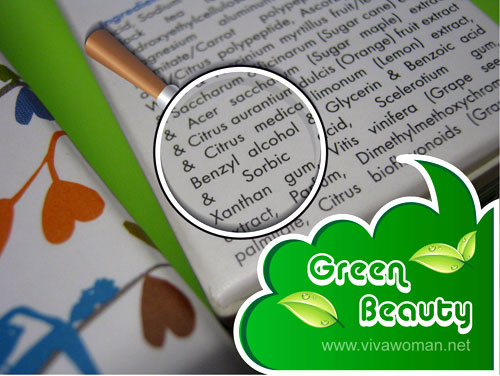 Have you noticed that quite a number of natural and organic skin care products include benzyl alcohol in their formulations? I've noticed this ingredient is often used as a preservative even though it is often said to be toxic. Or is it?
Toxic in high concentrations
Besides acting as a preservation, benzyl alcohol is an aromatic alcohol used in a wide variety of cosmetic formulations as a fragrance component, solvent, and viscosity-decreasing agent. Because it can act as a skin sensitizer, a 1998 study suggest that benzyl alcohol "can instigate immune system response that can include itching, burning, scaling, hives, and blistering of skin" (source). However, in terms of toxicity, it appears based on studies done that this ingredient is only toxic in high concentrations, resulting in respiratory failure, vasodilation, hypotension, convulsions, and paralysis.
Safe at concentrations up to 5%
This is why benzyl alcohol is approved by FDA and assessed by the Cosmetic Ingredient Review (CIR) Expert Panel to be safe for use in cosmetics and personal care products at concentrations up to 5%, but manufacturers should exercise caution when using this ingredient in cosmetic formulations designed for infants and children. The CIR Expert Panel also concluded that benzyl alcohol was safe for use in hair dyes at concentrations up to 10%. (source) This means that if you're using natural or organic skin care products, this ingredient is safe if listed lower in the ingredient list.
Irritating and drying to sensitive skin
But the bad news is, this ingredient is considered as drying for the skin as it is actually classified as a bad alcohol causing free radical damage side by side with ethyl alcohol, methanol, isopropyl alcohol, and SD alcohol (source). So all in all, it's not a great ingredient to be used in skin care formulations. Personally, I try to avoid it as far as I can but it's not always possible, and so I'll just ensure that it's listed way below in the ingredient listing.
So do any of your skin care products contain benzyl alcohol?
Comments