Yeah baby, yeah! It's the groovy 1960s fashion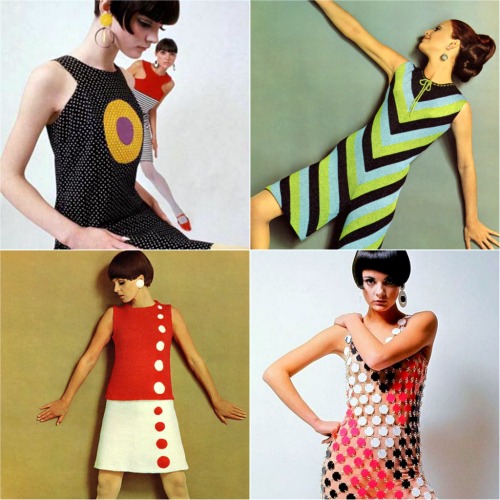 Besides the flapper fashion of the 1920s, the liberating mod-lined fashion of the '60s made an impact on me with all the shift dresses, geometric block prints, psychedelic pop art, ultra miniskirts, and go-go boots! Not forgetting the iconic Mary Quant short waist mini dresses! Those styles brought forth such a revolution that still inspires many fashion designers today. In fact, I read that the 1960s fashion will make a comeback in the form of abstract, digital, wild birds and tribal prints this year. As it is, the famous Twiggy style short hairdo and the Vidal Sassoon short bob hairstyle still inspires many of our hairstylists!
Anyway, if you enjoy the fashion of the 60s, you will enjoy checking out the fashion pictures over at Urban Modernista featuring modern design, vintage scooters, 60s pop culture, and mod fashion. Also, take a look at this video I found at YouTube, which captured some of the key influences and events of that era. Just be warned – listening to some bits of the music on the background may just make you wanna swivel your hips and do the TWIST!
Oh and since we're on the subject of the '60s, let me just share that I enjoyed watching Austin Powers, because the 1960s hipster secret agent's flamboyant wardrobe made such good eye candy! The other thing I enjoyed was listening to Mike Myers' exaggerated British accent! I know…it's all too corny TOO GROOVY!
Comments