Doubly Successful With Two New Pairs Of Fitflops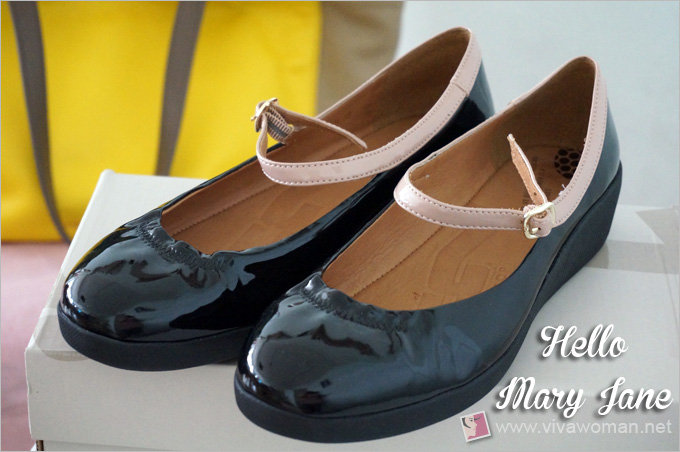 Remember when Fitflop was first launched as fashionable sports footwear with "a gym built-in"? Well, after wearing Fitflop for five years since 2009, I can now confirm with you that they did nothing to tone up my bottom or legs. Now you may think that I probably did not wear them frequent enough to benefit from a workout in them. Well, I should let you on that I've actually worn two pairs to death. I don't know how much mileage I clocked with them but they certainly went many places with me!
But despite not having a slimmer bottom, I adore Fitflop! They're incredibly comfy and absolutely perfect for my flat feet. While they did nothing for my bottom or legs, they certainly helped support my back very well. In fact, I love them so much that I've just acquired my fourth and fifth pair! One is the Fitflop F-POP Mary Jane and the other is Fitflop Lulu Slide.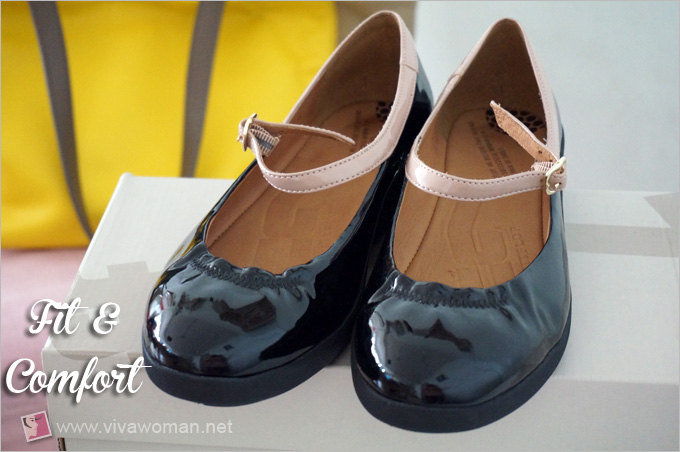 Fitflop F-Pop Mary Jane Patent Black, S$169
You don't know this but I don't wear covered shoes. All my shoes are of open toes style. But I was glad to get my feet into this pair of cute, ultra-light Mary Jane that comes in glossy patent black with a skinny, nude scoop strap with multi-density midsoles. And check out the mini-frill ruched toe-line for a double-dash of feminine. Finally, a pair of covered shoes that I can do some serious walking in! I'm so elated! If it's red, I'm pretty sure Dorothy would have been happy to walk down the yellow brick road in them too.
Price for Fitflip F-Pop Mary Jane is S$169–not too bad if you were to compare it with the other Fitflop designs.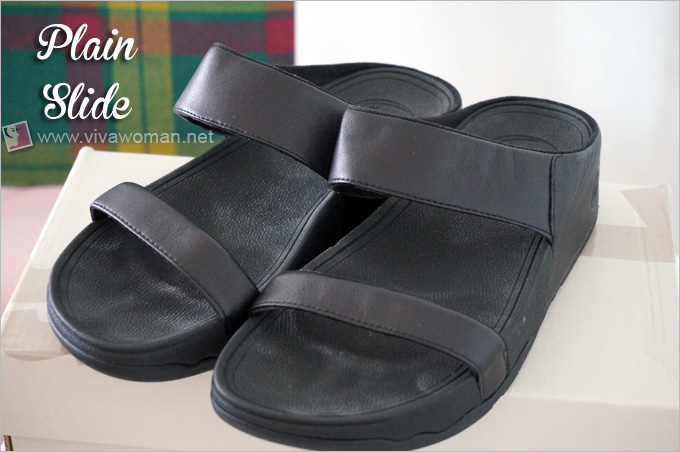 Fitflop Lulu Slide, S$129
I'd originally wanted to get one of the fancier sandals but ended up with the Lulu Slide. Even though it's minimalistic and pared-down, the pair is still chic looking and most of all, super comfy! It apparently comes in a range of different colors but I only had my eyes on the black.
Price for the Fitflop Lulu Slide is also pretty wallet friendly at S$129. It fits my feet snugly and I can just picture this pair going miles with me in the days to come.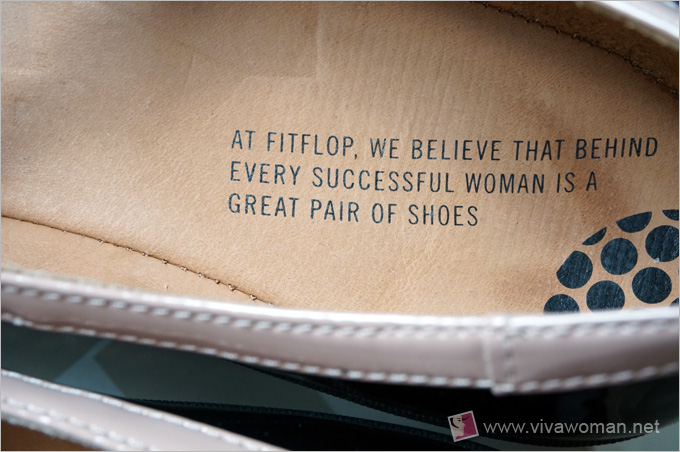 What's so great about Fitflop
I know that increasingly, there are similar designs from other brands in the market. I've only tried a pair from Skechers but I like Fitflop better. They also have a wider selection of designs. Their selection in Singapore is not comprehensive but I've seen them offering many more interesting designs online. Anyway, for those who are not into Fitflop, allow me to share what makes them comfortable.
You should have noticed by now that all Fitflop footwear comes with a chunky sole and that's using their patent pending, triple density midsole technology—Microwobbleboard midsole for the sandals and Supercomff midsoles for the shoes. It is the added cushion in the sole that helps to reduce shock by 22 percent and diffuse underfoot pressure. Last I recalled, Fitflop also has the Seal of Acceptance conferred by the American Podiatric Medical Association (APMA), which means wearing their shoes is beneficial for foot health.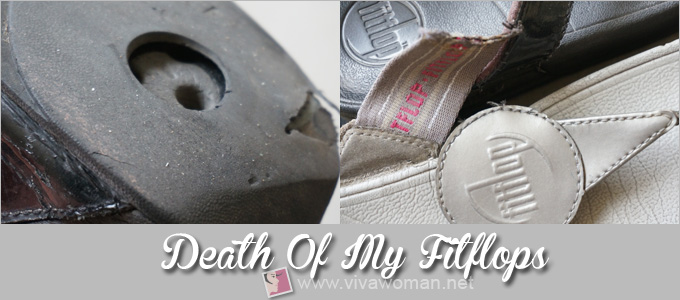 Unfortunately, like any other shoes, Fitflop cannot last forever. I wore mine frequently for about two to three years before it started giving way. I was told that it is best to alternate between pairs so that they don't wear out too quickly. But if you're wearing your Fitflop daily, be prepared to have it replaced in eight months' time. I say: look at it as a good excuse to get a new pair!
Oh by the way, I noticed Fitflop no longer position their footwear as "a gym built-in" to tone down bottoms and legs. My guess is that many women who wore them still have fat bottoms and big thighs like mine. LOL.
Products highlighted were purchased and this feature is in line with my disclosure policy.
Comments