DIY Beauty: my cuticle oil to go — a cuticle pen dupe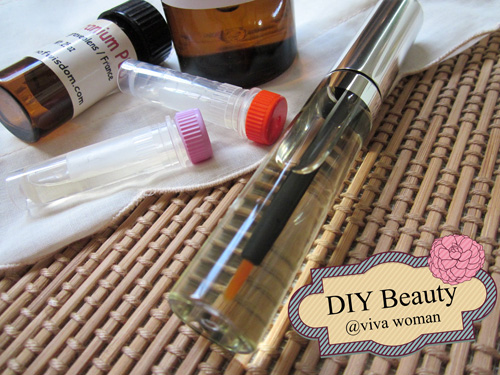 Whenever I'm taking the train and if I can find a seat, the first thing you'll see me doing is to whip out my cuticle pen. I was using the Mavala pen for ages until last year when I tried a new one from OPI. They are great in keeping my cuticles looking neat, as if I just had a manicure, and I almost can't do without them. Interestingly, just the other day, I was hit by an inspiration to create a DIY cuticle pen dupe while I was happily nourishing my cuticles on the go.
Recycling container from old lipgloss
I remembered that I have in my stash an empty lipgloss container and I decided to use it for this experiment. It's a very simple idea really but some of you may ask, "where in the world am I going to find an empty lipgloss container?" Well, fret not, you can also recycle and here's a cleaned one I have from a Shiseido lipgloss. Now, lipgloss are pretty sticky and can be slightly difficult to wash. So what I do is to use a combination of cotton buds, paper towels, and detergent to get rid of the residue gloss within. Since it's going to be for my cuticles, well, I'm not so particular that it should be squeaky clean.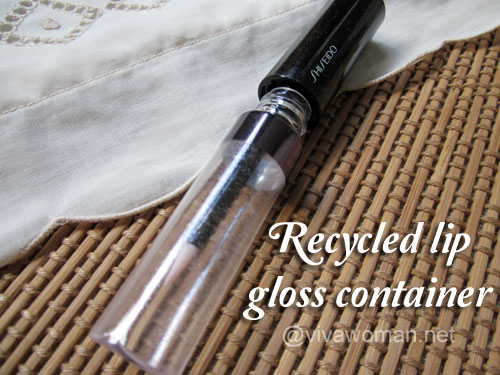 Ingredients
Actually, there is only one main ingredient and that is a carrier oil – jojoba oil, olive oil, sweet almond oil, or anything you like. I have sweet almond oil and so I poured some into the empty lipgloss container, added a few drops of my favorite essential oils (the choice is yours) and voilà , my handy cuticle oil to go complete with a brush applicator is ready!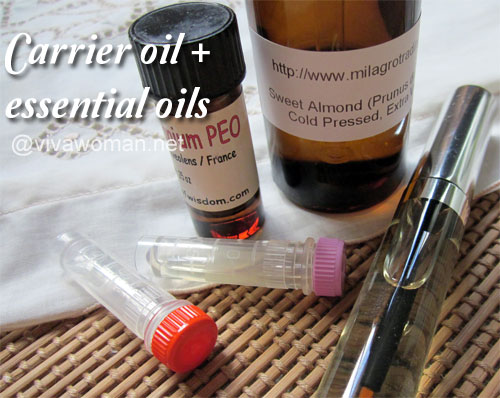 Aromatherapy scent
Apart from being moisturizing and nourishing, what I love about this DIY cuticle oil to go is that it is has a sweet aromatherapy scent because of the combination of essential oils I used. My fingers have never smelt so good!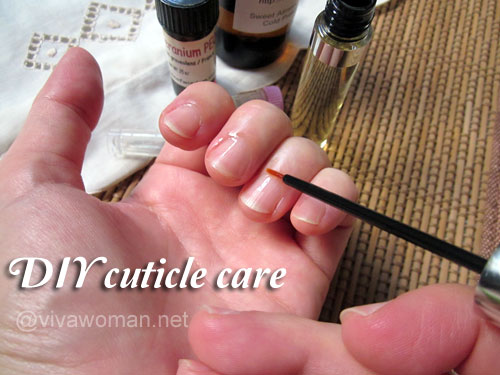 No leakage
And if you're wondering if the oil might spill out and make a complete mess, well, no. It's fine because the container comes with an internal stopper and a screw top so there are no leakages at all.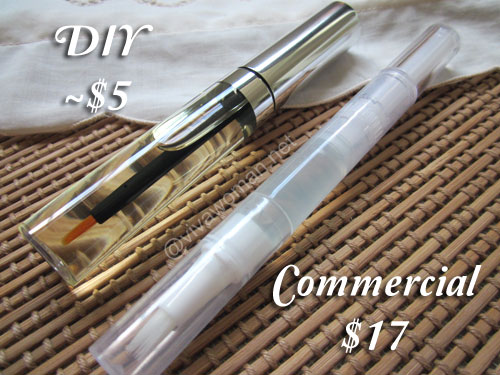 Cost savings
If I remember correctly, the bottle of sweet almond oil cost me around $11 and I didn't even use half a bottle for this project. So conservatively, I've tagged this DIY cuticle oil to go at around $5, which is like a fraction of the cost of commercial ones. And with the lovely scent that comes with it, I doubt I'll be getting any cuticle pen soon.
Comments