Estelle & Thild Raspberry Lip Balm review & giveaway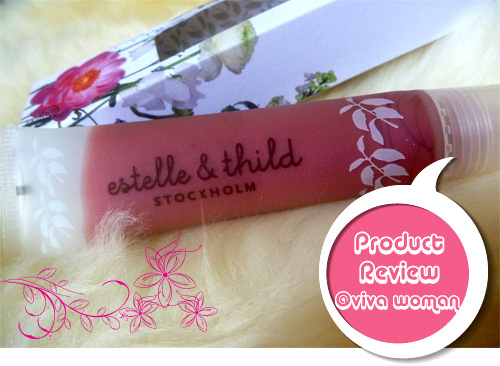 I have a case of occasional dry lips, and have never been able to find a lip balm that is not only organic and safe, but also effective in moisturizing. I used to rely on vaseline based lip balms and had no idea they were further drying my lips and making me reliant on their products. And when I found out, I tried organic brands, but they often left a powdery texture on my lips after a while, and still, I see flakes of skin chapped from my lips. So I sort of admitted defeat and settled for drinking lots of water to hydrate them from inside out instead. And then…Estelle & Thild lip balm came along!
Uses natural ingredients of highest quality
Estelle & Thild was created from what sounded like sheer frustration – due to the lack of safe ingredients in products, while looking for products for her daughters. Pernilla Ronnberg, founder and CEO of Estelle & Thild, believes that what we put on our skin is as important as our health. Your skin will absorb some 60% of what is put on it and there are, on the average, 25 different synthetic chemicals in just one product, making it almost impossible to avoid anything potentially irritable. So the company uses natural ingredients of highest quality with the help of dermatologists and toxicologists.
Minimize plant extracts to lower risk of irritation
Estelle & Thild does not mix too many plant extracts to lower the risk of irritability for those with sensitive skin. The ingredients they use are based on vitamin rich oils and plant extracts that aims to preserve the skin's natural balance, benefiting the skin and making it safe for people with sensitive skin. This company is certified organic by Ecocert, uses organic and natural ingredients that are free from parabens, mineral oils, sodium lauryl/laureth sulfate, propylene glycol, silicone, urea, DEA, TEA, synthetic emulsifiers, PEG and dyes. Their products are also not tested on animals and are environmentally certified Nordic productions that uses recyclable packaging.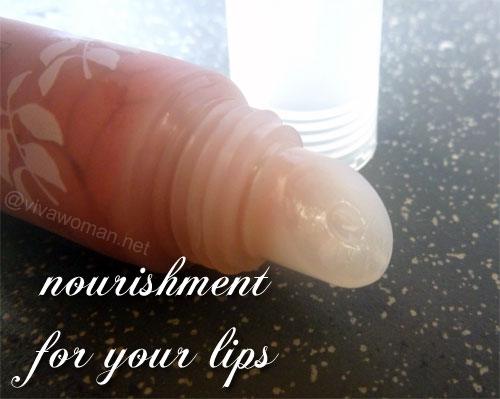 A moisturizing formula that works
Honestly, I wasn't expecting this product to work, especially from the looks of the pretty package and the lovely tint of it. I was judging based on past experience of lip balms that look so promising but still fall short of expectations. So on a day that I wasn't heading out, I tried it and applied some on my husband for the fun of it. After about an hour of chores and stuff, I forgot I still had the lip balm on until my husband mentioned that this lip balm is actually moisturizing. I was impressed! I didn't even notice I had it on after a while, and this product actually does moisturize. It didn't leave my lips flaky or powdery; it was close to perfect.
A sweet candy scent that is barely there
This Estelle & Thild raspberry lip balm seriously got my attention and I applied a little bit more so I can study the tint of it. It doesn't exactly leave a tint on my lips, but it made me look more 'alive', giving my lips a natural flush and the hydration helps too. The scent of the lip balm when I was opening it from the package smelt like candy, and I was thinking "Oh no…another one with a strong scent!" But oddly enough, when applied on my lips, there was barely any smell. I even had to take another whiff at the tube to be sure. If you can't stand the overwhelming smell of candy in lip balms, this product is definitely not one of them.The only down side of this product, is the application of it. This balm is made with a slanted tip, and I have to use my fingers to apply. It would be troublesome if I were outside and my hands were dirty. Should this product be in the form of a twist cap with a build in brush applicator (like mascara), it would have been the perfect lip balm.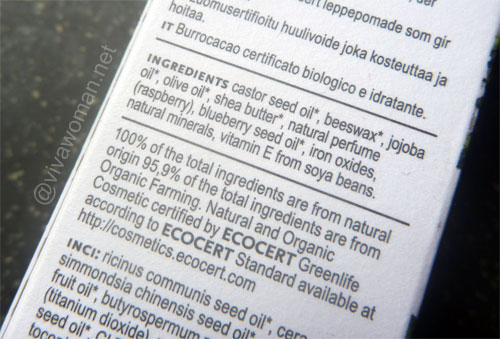 Price & availability
The one I got is a complimentary product given for review by natureLOVA. You can get this from their online store based in Singapore. The price of this lip balm is S$30. Yes, a little pricey than your average lip balm, but given its ingredients and the fact that this actually works, I'd say it's worth it. Besides, this tube will probably last you around 3-4 months or so, even if you use this daily. And if you buy it on Earth Day on 22 April, you'll get 15% off by using the promo code earthday2012.
Personal rating
Out of 5 hearts? I'd give this lip balm 4.5 hearts! I deducted 0.5 hearts because of the application method. Would I buy this for myself when it's finished? Definitely. I might even try the beige one next.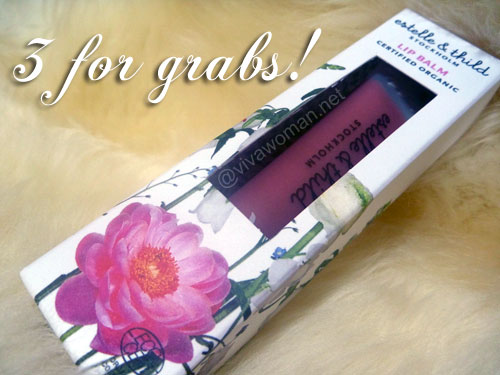 Giveaway for Viva Woman Readers
And for now, three of you can each receive a tube of this really pretty Estelle & Thild Raspberry Lip Balm by entering into this giveaway! Just answer two questions in the comments section:
If you were given a chance to create a new Estelle & Thild Lip Balm, what flavor would you pick and why?
Visit the natureLOVA webite & tell me one other product in the Estelle & Thild range that you like to try.
This giveaway is open to readers in Singapore. It will close next Friday, 27 April 2012 at 12 midnight. The three winners will be picked by the team at natureLOVA and announced on the Viva Woman Facebook Page. So enter right away to win one of these lovely Estelle & Thild Raspberry Lip Balm! Note: color sent will be determined by the company.
Comments