Hey, my new eyeglasses are concealing my eye bags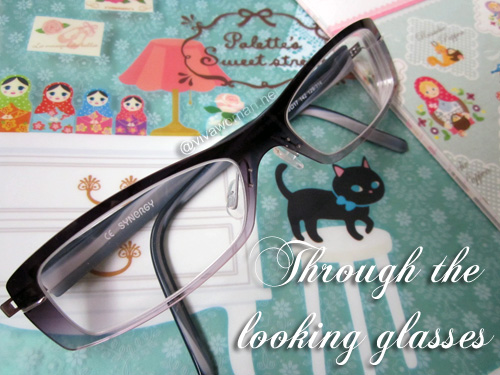 Is it strange if I told you I got myself this pair of eyeglasses to usher in a new phase in my life? And if you're wondering if it's because I want to change my image, the answer is no although I reckon it does that somewhat. Actually, I already have a pair of eyeglasses but it was outdated and since I've decided not to use contact lenses so frequently, I went ahead to invest in a better looking eyeglasses for daily wear. And thank God, this pair is very lightweight and doesn't leave deep marks on my nose bridge.
Apparently, this NXT optical frame is said to be one of the lightest weight corrective spectacles in the world. It also has superb impact resistance, is highly flexible and scratch resistance. I was also told that it can withstand being tossed around.
Okay, my hair isn't great looking here and I've since had it cut. I probably also come across as slightly dorky but as I looked at the pictures, I realized that wearing glasses actually camouflaged my eye bags pretty well. Heheh…that's kind of neat! So if you have severe eye bags, then perhaps wearing eyeglasses is the way to go!
© www.vivawoman.net copyright notice ☺
______________________________________________________________
Comments