Wanna have an armed party with stacked bracelets?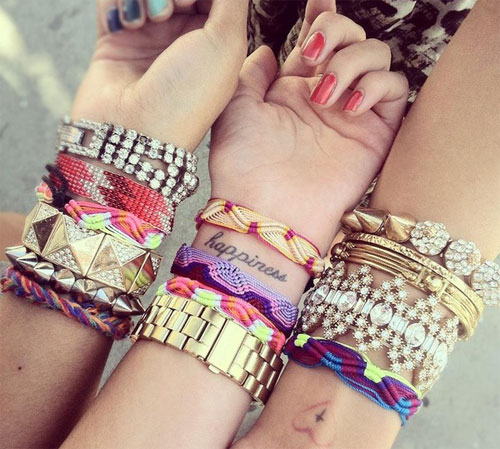 Stacked bracelets make quite a hip fashion statement if you pile them well. Someone recently told me it's odd to wear bracelets with her watch but looking at this combination (image source: Fellt), I think the bracelet-watch combi looks cool to me. But yeah, I do agree that some watches can make the look altogether odd.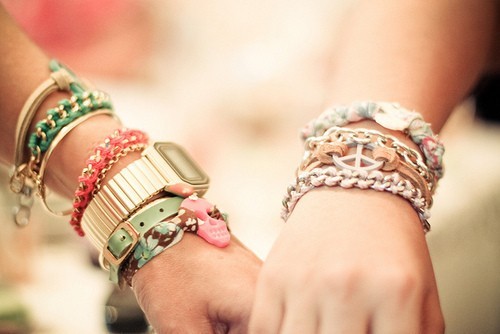 I think the best looks are stacked bracelets composed of different designs of bracelets but in the same material, or the same color. But then again, if you look at this combination (image source: bracelet fashion guide), the mixed designs and materials convey a sense of boho-chic.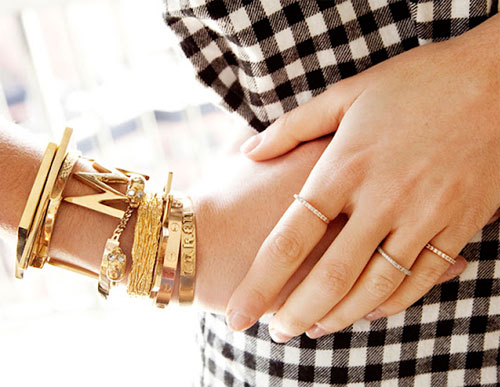 Gold isn't my favorite color but I like this combination of stacked gold bracelets (image source: Pinterest). The look is kind of classy without being an overkill because the choices of bracelets are mostly thin with one or two pieces standing out. It's a nice look to dress up a plain back outfit.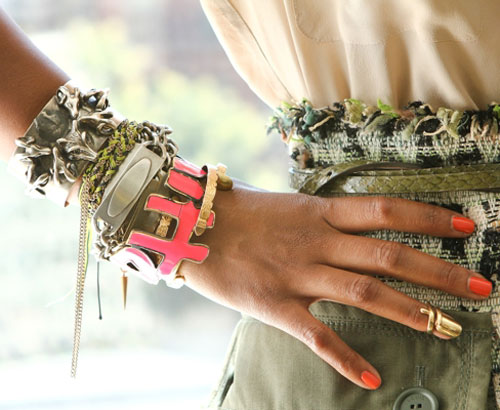 While the trend is for stacked bracelets but this is an overkill. I like the color combi of this look (image source: refinery29) but they should really take away some of the bracelets. Seriously, the thin hand doesn't look like it's holding the heavy metals that well.
So are you liking the stacked bracelets look? Unfortunately, I realized that I've thrown out quite a bit of my bracelets and what's left aren't great for a stacked look. So I guess it's time for some bracelet shopping soon!
Comments