Beyond organic: ILA Face Oil For Glowing Radiance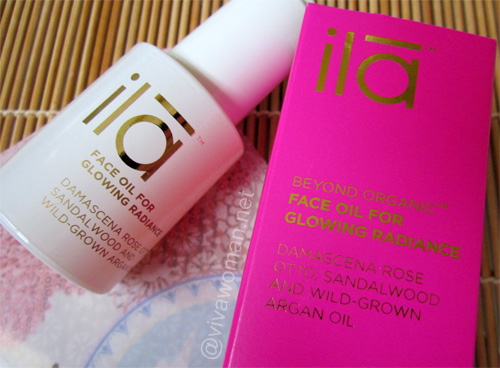 If a product is described as having cult status, you can be sure that my antenna is all up in good reception and I will want to give it a try. Yeah, I'm that shallow. And better still if the product is an award winner and has a name like "ILA Face Oil For Glowing Radiance". So in a sense, it's a good thing being a beauty blogger because I do get to take such products for a spin without having to burn a hole in my pocket. As a matter of fact, since using this face oil, I've gone on to try another range from the brand and am fairly pleased with the results so far.
Going beyond organic
Okay, first off, for those who don't know, ILA is a British brand and the name means earth in Sanskrit. Their products are not certified organic but all their products are free from synthetic chemicals and said to be formulated with the finest natural plant and mineral ingredients, wild harvested in remote, untainted regions by artisan producers who value traditional, sustainable practices. According the company, they go beyond organic because great lengths are taken to maintain the unique purity of each ingredient, thus allowing each product to contain greater natural healing energy within.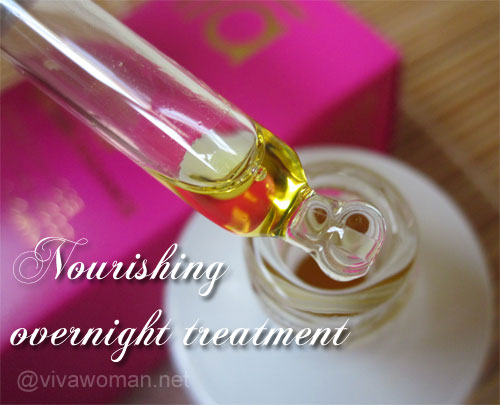 ILA Face Oil for Glowing Radiance, 30ml
Ingredients: Wild-Grown Argan Oil (Argania Spinosa Kernal), Rosehip Seed Oil (Rosa Canina), Sandalwood (Santalam Spicatum), Rose Otto Oil (Rose Damascena Flower Oil), Vitamin E Oil (Tocopherol Extract), Naturally Occurring Citronellol, Farnesol, Linalool.
Packaging, color & smell
The first thing that caught my eye about this product is the pretty pink box. Yes! I actually like the hot fuschia pink box! Unfortunately, the bottle isn't of the same color. The oil is a light golden yellow with a really lovely scent. I think the word "lovely" is too limited and I'll like to replace it with "divine" because of the mix of different oils, especially the damascena rose otto and sandalwood.
Performance
According to the product's description, the nourishing essential oil of rose damascene otto is supposed to regenerate skin cells and bring a glowing radiance while the argan oil and rosehip seed oil are high in antioxidants and fatty acids to fight wrinkles and help repair skin cells. Now, I don't see my face being more radiant after using this for over a month now but the reason is probably because I'm already used to using such nourishing oils on a daily basis. But I still like it nonetheless because I love facials oils especially if they have a great scent and this has worked well for me so far.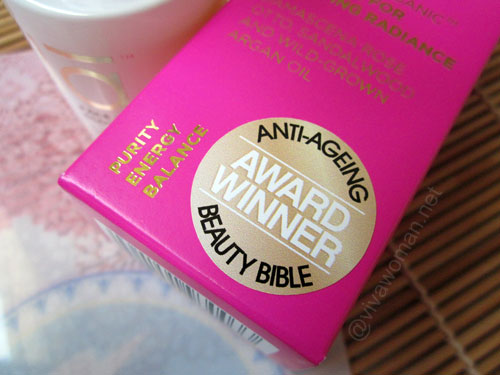 Texture
For those who are new to face oil and are hesitant about trying them because of the fear of oiliness, this one settles well into the skin quite quickly and I've even tried applying serums or creams over without any issues. It can be used in the day time under makeup but I only choose to use this in the night. In a way, you can say it's like an anti-aging elixir.
Price and availability
So if you see this as an elixir, then the price of S$122 for the 30ml bottle doesn't seem so exhorbitant afterall. But I'll still say this is a luxe item and the price is high-end. I suppose the 30ml is able to last me around 4 months or so because I only need like three drops per application. I'll recommend it for those above 30 whose skin need some nourishing love. While I do love it, but I'm not too sure I'll part my cash for it really because I'm used to getting facial oils at a lower price tag. If you're keen to give it a go, check it out at Pure Tincture, an online store specializing in organic products based in Singapore but with options for international shipping.

Comments