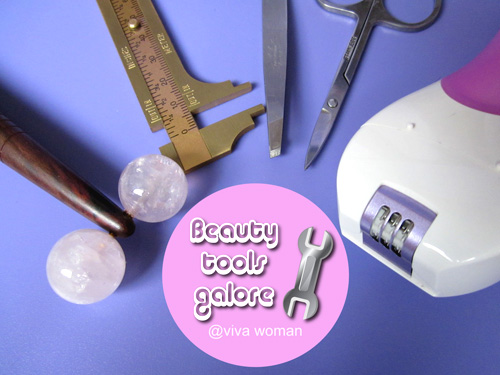 I love beauty tools and gadgets but aside from my hair dryer, brow tweezer, and epilator that I use regularly, I'm really quite lazy to use anything more. While I may start out using a particular tool with enthusiasm but the interest usually fizzles out pretty quickly too. However, I've really surprised myself by using one tool daily for the past six months now! Seriously, I want to kowtow to myself for the feat!!! And what tool am I talking about?
It's the ReFa Pro Platimum Electronic Roller I reviewed last October! I'm a facial massage kind of gal and so yeah, this tool really meets my needs. The other reason why I like it is because it's easy to use and it only takes up about 5 minutes of my time. I still do a daily facial massage with my bare hands when I wash my face but I actually use the Refa roller every morning, even during the days when I have to wake up as early as 4:30am! Although I have to say that I'm not all that certain how much it has improved my facial contour but I'm really impressed with my persistence!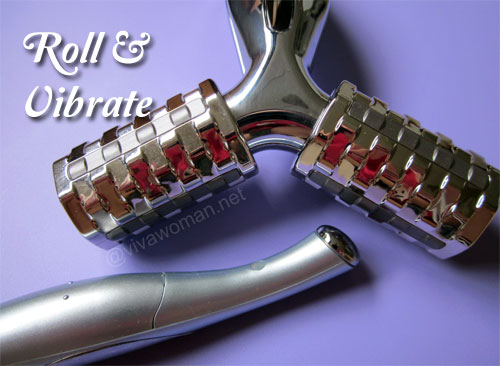 The other beauty gadget that I've started using again is the Hermippe Wrinkle Care Massager, after resting it almost as soon as I completed the review last April.  The reason why I stopped using it was because I was lazy to get new batteries and the reason why I'm using it is because I've just got the batteries.  Okay, that's a bit of a tease there but the real reason is because I find this gadget rather time consuming to use and I'm not too sure if it does anything more than what my fingers can do.  But I'm taking it for a spin again just to see if it'll make my eye care products work a little harder.
So ladies, is there one beauty tool that you use regularly and if there is, what is it? And oh, I hope you all notice one tool featured in my pictures isn't exactly made for beauty. (~_^)