Tips to share: get better beauty sleep with ear plugs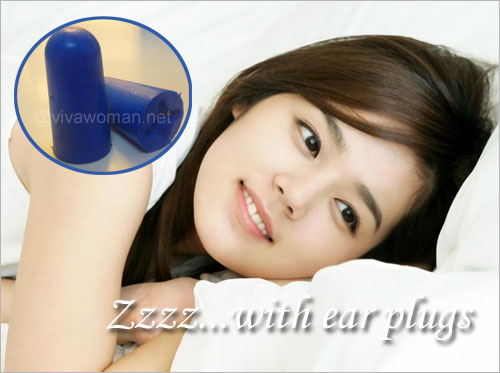 I bought myself a pack of earplugs that are designed for sleeping over the weekends. And I have to say, my sleep have been restful indeed. I am quite a light sleeper and used to be really sensitive to the sounds around me when I'm asleep. Because my work hours are not the typical 9-5, I sometimes wake up at 9 or even 10am if I have nothing on early in the day. But as the rest of the world bustles from as early as 7am, I find myself waking up to noisy neighbors or random sounds from outside on most mornings. Needless to say, this usually render my mornings not so pleasant and grumpy. And so, I have decided to try using ear plugs instead of admitting defeat to the sounds around me in the mornings!
How I think the earplugs helped
Upon wearing the ear plugs, you will hear a sound that is equivalent to that of a vacuum right in your ears. It's interesting because it is quiet after wearing, but not so quiet at the same time because the silence is loud. It's just like plugging your fingers into your ears. Apart from being designed to block out noises, I believe very much that the vacuum-like sound helps in making you less susceptible to waking up from sudden loud noises. The vacuum sound works like white noise, which actually creates a sound that overrides the noises you may hear in the background. Add that to a sleeping person, those background sounds will be so muffled out, and so chances are you won't even hear them.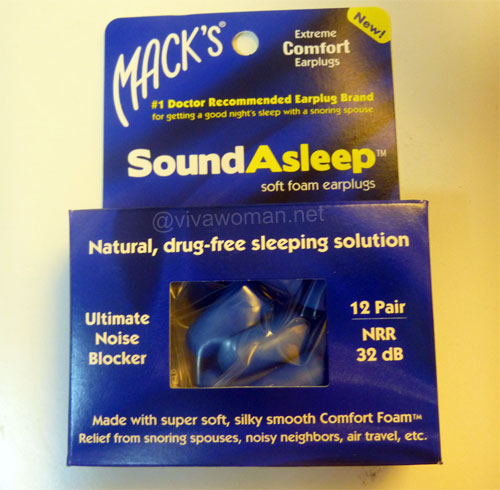 May feel a little uncomfortable at first
Although these earplugs are really soft and meant to wear to sleep, you can still feel them when you sleep on your side, or even when you're sleeping on your back if you have sensitive ears. The worst part is once my ear itched a little in the middle of the night, but I had to ignore the itch to save myself the hassle of removing the earplugs to scratch my ear and then putting it back on again. Although it takes a little getting used to when using ear plugs, the amount of rest I got after using them made it all worthwhile. And it's not really a big issue once you get used to wearing them.
Things to take note when wearing ear plugs to sleep
It is best to make sure you dry your ears every day after stepping out of the shower, so that when you wear your earplugs at night, you aren't clogging any remaining water that may still be sitting inside. It is also not advisable to pull the earplugs out too fast and suddenly in the mornings as over time it may affect your eardrums in case you're too "rough" in the process. I also make an effort to clean out my ears daily now that I am wearing ear plugs to sleep. But overall, it shouldn't pose much of a health risk.
Would you go as far as to wear ear plugs to get your beauty sleep?
After experiencing the quality rest with the ear plugs, I doubt I will be doing without them often from now on. I am fully enjoying the quality rest with the ear plugs. I definitely recommend this to light sleepers or those who really treasure their beauty sleep. I told my friends about the ear plugs I just bought and they seem to think I'm a little too adventurous with looking for solutions just so I can get more quality sleep. What about you ladies? Would you consider investing in a pair of earplugs to improve the quality of sleep you are getting?
Comments