Kiehl's Midnight Recovery Eye – for dream or for real?
♥Guest Post♥ Today's post is contributed by FWY, a regular reader of Viva Woman. Please note that all products featured here were provided on a complimentary basis for the purpose of review.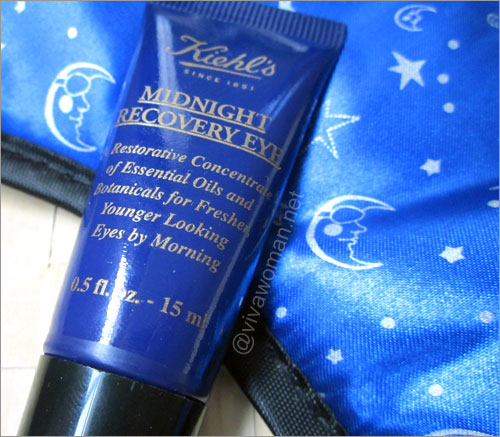 Kiehl's Midnight Recovery Eye is described as the ideal companion to the highly successful Midnight Recovery Concentrate, and is made with no parabens, fragrance, mineral oil or silicones. Infused with the same natural ingredients as Midnight Recovery Concentrate, this night treatment restorative concentrate of essential oils and botanicals is said to improve the youthful appearance around the eye, leave the under-eye skin feeling strengthened and replenished.
Product benefits
According to information from the website, Midnight Recovery Eye's non-migrating cream texture is specifically formulated for the delicate eye area with the following benefits:
– Diminishes the appearance of fine lines.
– Reduces puffiness.
– Reduces dark under-eye circles.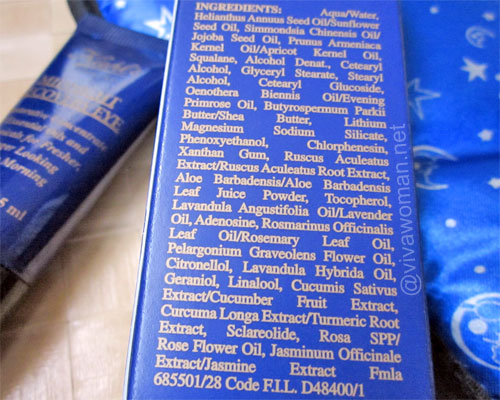 Ingredients
High up on the ingredient list of this eye cream are botanical oils but the formulation isn't oily probably because alcohol denat also features as one of the top ten ingredients. One interesting ingredient in Kiehl's Midnight Recovery Eye is the Butcher's Broom, which is said to improve microcirculation and reduce inflammation to soothe skin and reduce puffiness.
Packaging, texture and smell
What I like about the product is that it comes in a hygienic squeeze tube packaging (15ml) instead of a tub so I need not dig my fingers in to scoop the lotion. The texture is a non greasy light lotion and a pea size amount for each eye is sufficient. I smell a whiff of lavender scent while tapping the lotion onto my eyelids and under eyes with my middle finger. I am not a fan of lavender; however, the scent is so light that it may be unnoticeable to some and actually dissipated after a minute or two. The lotion penetrated and was absorbed onto my skin within 2 minutes after application.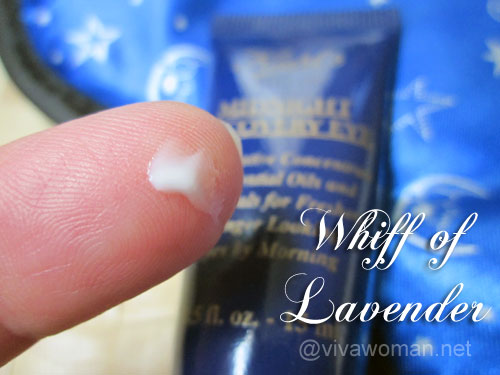 Skin firming properties
I have dark eye circles under both my eyes. I had been using the product every night for the past four weeks and realized recently that the skin around my eye area has become firmer than before. However, it does nothing for my dark eye circles. As I do not have any fine lines, wrinkles or puffiness around my eye area so I would not know if this product will work for those who are experiencing these problems.
Overview
Overall, Kiehl's Midnight Recovery Eye does a decent job in moisturizing and firming my skin around my eye area but I would not consider purchasing this product due to the steep pricing and also it is ineffective on my dark eye circles. I am not expecting miracles but when you are paying this much for a 15ml tube of product I would have expected it to do more. So out of 5, I would rate this product a 2.5.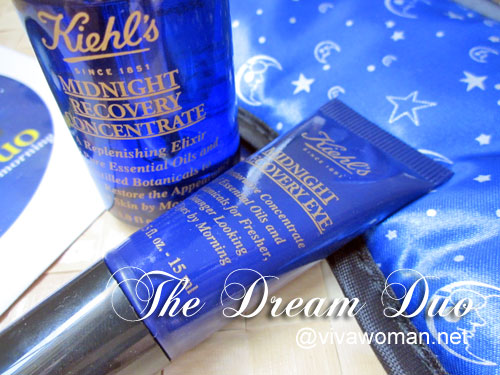 Price and availability
Kiehl's Midnight Recovery Eye is part of the dream duo alongside Kiehl's Midnight Recovery Concentrate (click through for the review). Available at all Kiehl's Singapore outlets, you can get Kiehl's Midnight Recocvery Eye at S$72 and Kiehl's Midnight Recovery Concentrate at S$90. You may also like to request for a sample prior to purchasing the full size.

Comments