One top two styles: for weekdays & weekends too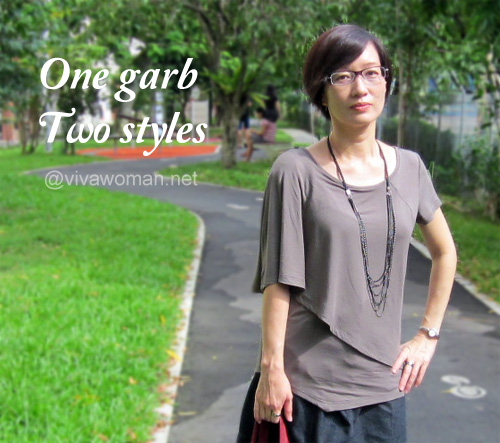 This is one of the pieces from my first purchase at taobao.com and I'm so pleased with it. The fit is good, the quality is fine and the best part is, price is really affordable! In fact, I immediately placed another purchase after receiving my first order. However, I can only get them next month as the order has to be made through someone as the Chinese website only accepts Renminbi.
Versatile fashion top
Okay, someone help me out here. What is the name for a top like this? Is it a one-sided drape sleeve top or is it a flap sleeve top? Anyway, whatever you call this, I love the fact that I can wear it two ways — with the sleeve down and with the sleeve up. So versatile!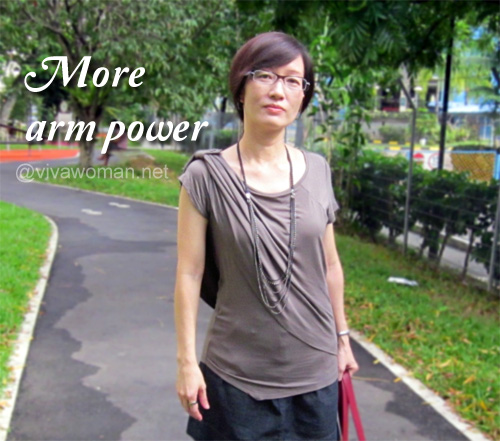 Boho chic styles
If you're interested to know which shop I've got it from at taobao.com, it's Minman. The designs are kinda boho chic and I love some of the arty prints too. I ordered a dress and the fit is rather good. I'm hoping the second dress will fit me well too because I really love the style and can't wait to wear it.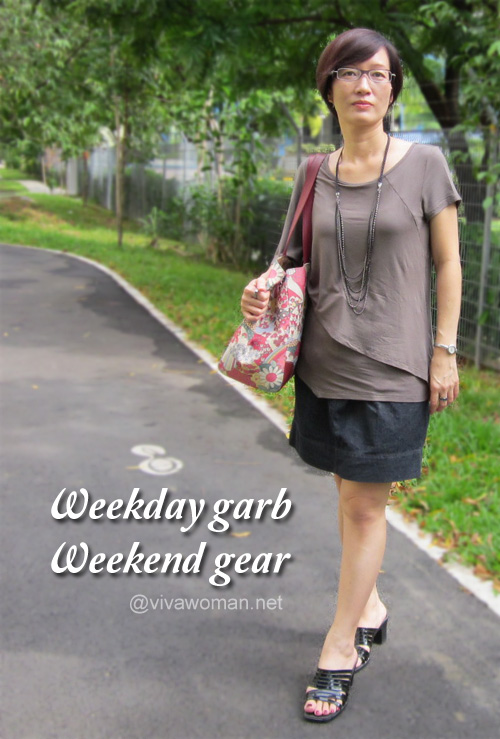 Wardrobe styles for both weekdays & weekends
I used to have different wardrobe styles for work and weekend but due to a recent change, I now can wear my weekend garb to work too! YAY! So I've been shopping a lot more as I'm actually revamping my working wardrobe and hopefully, I'll be posting more outfit posts too.
So ladies, can you wear your weekend garb to work too?
© www.vivawoman.net copyright notice ☺
______________________________________________________________
Comments