Project Wardrobe Revamp: dressing to look younger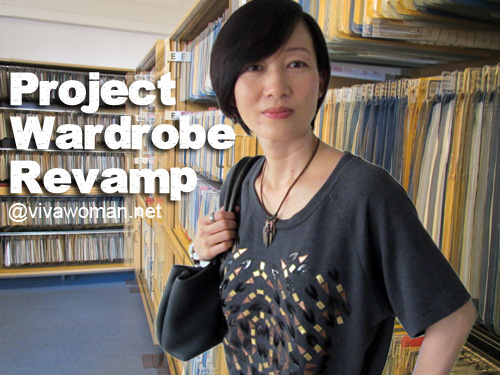 Back in early July, I announced that I was revamping my working wardrobe and so I thought I'll do a series of Project Wardrobe Revamp posts here. In fact, I've been over shopping lately, buying new pieces or accessories almost every other day. And it's really great to work in a place where I can dress as myself and not having to conform to some corporate dress code. IT'S AWESOMELY LIBERATING, PEOPLE!
Employing common sense
So on some days, I can head to work in jeans, and on other days, something a bit more dressy. The dress code really depends on what I feel like wearing for that day. YAY! This is a huge change from where I used to come from, as my dressing had to be a lot more age appropriate and conservative. Okay, although there aren't any official dress code for me now, I do employ common sense like NOT heading to work in a pair of shorts or wearing anything too revealing. I certainly don't want to come across as a bimbo although that labeling would require me…ahem…having some "assets" in the first place too.
Online shopping is addictive
Because of the change, I really needed a wardrobe overhaul. I could wear my weekend clothes to work but there weren't enough of those outfits now. So thank goodness for the Internet, and I could shop online anytime and anywhere. I'll be honest with you though – online shopping is very addictive and time consuming because of the varied choices! There are so many blogshops and online stores these days with really competitive pricing and pretty good quality apparel!
Where to find
So where did I get my outfit here? The top is from ASOS, the skirt is from Iora, the shoes are from Metro and the bag is an Osprey London from Zalora. I wore a brown cuff bracelet from ASOS but it's not visible on these pictures. The necklace is an old one I got from one of the department stores eons ago.
My fashion philosophy
Like I've mentioned before, I don't like to dress my age. I like to dress to look younger. So yeah, I shop at stores meant for the younger crowd. But I'll draw a line where the style is too sweet, too cute or too edgy. I am also drawn to the style over the brand as I do set a budget for my clothes; I don't believe I need to wear branded stuff just to look good. And while I do check out fashion lookbooks for ideas of what to wear, I prefer to coordinate my own pieces with clothes that fit me well. At the end of the day, I need to wear something that makes me feel comfortable.
Over to you
So what's your fashion philosophy? Do you have to conform to a certain dress code for work or school? And do you have a favorite online store to feed my online addiction?
Comments