Causes for eczema flare-ups & how to prevent them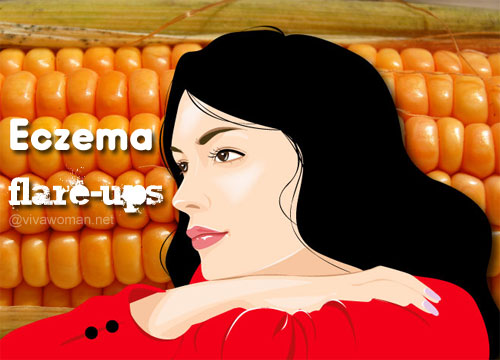 I had eczema since I was young, but I didn't know what it was and always thought it was normal to experience extreme itch in the same areas, especially after taking showers at night. I really should have known earlier as this condition seems to run in my family. But it was only after I was in my teens and read about skin conditions that I realized mine was eczema. And it is a little late that I only started narrowing down what triggers or worsens my eczema flare ups recently. In fact, I made some discoveries that really disappointed me because some of my favourite foods are actually not good for eczema.
Internal factors that cause my flare-ups
Whenever I get stressed or busy in general, and have late nights, I get more prone to having these flare-ups. Also, certain foods I eat have actually worsened my eczema getting worse but I have only noticed this recently by accident. Like one of the foods I have to avoid is corn, and for my whole life I have been eating corn because I love it! The last time when I ate cobs of corn, I had an intense, painful itch on my legs to the point of a burning itchy sensation a few hours later. I also have to avoid wheat, eggs, peanuts, dairy and seafood. The good thing is although I have to avoid these foods as much as I can, I find that my eczema worsens only when I take these foods in huge quantities…which means, I can still eat them in moderation.
External factors that triggers the flare-ups
Apart from my diet, I have to make sure I do not let my legs get too dry because the worst areas of eczema I have are on my shins. I also have to make sure I keep myself clean in terms of not sweating too much and not having contact with excessive amounts of dust. So just this condition itself is contradicting as I try to shower or wash my legs whenever I get dirty, but I have to make sure I moisturize afterwards because staying too long under water dries out the skin too. I also find that when I do cave in and scratch my itchy spots and the skin breaks and become dead skin flakes, I have to wash my fingernails carefully to prevent spreading to other areas that my fingers may get into contact next.
Another thing is, I can't spend too much time in the shower as water dries the skin really quickly the moment I step out of the shower. I also avoid any body wash and face wash that has harsh surfactants like SLS, SLES and ALS as they're almost a definite factor to cause a flare-up. I also can't use commercial toothpaste with SLS as it makes the edges of my lips painfully dry and red.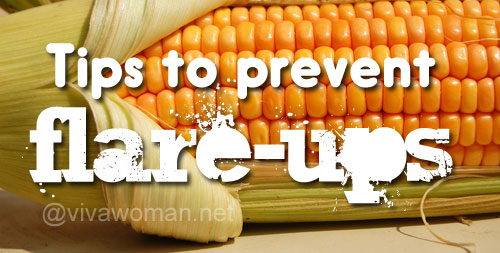 Tips to keep eczema under control
1. Stop scratching & keeping nails short
I have seen how bad eczema can get if it is not controlled or taken care of, and because I didn't want to use steroid creams or have it get worse, the best I could do was not to scratch it too much. Ideally I wouldn't scratch it at all, but if you have eczema you would know how painfully itchy it gets at times and I have to slap my legs till they're swollen to reduce the itch. Although I have doing very well in keeping my skin looking normal, but if you look at my shins close up, you will see that they are actually a little dry and scaly looking – kind of like the skin of an old person. It saddens me to see my shins like this but I'm lucky this can only be noticed really closed up. And to prevent myself from scratching it unknowingly at night, I keep my nails short and I buff and file them so they are not sharp.
2. Bring a moisturizing body mist spray when exercising
Sweat can also trigger itchy spots, especially in Singapore's climate. So what I do is I always carry a small bottle of Avene's thermal spring water when I go exercising and there isn't any place to shower after that. What I do is I spray generously on my eczema areas after I'm done exercising and then I use a clean dry cloth to gently wipe dry. It cools the skin and removes the sweat as well.
Do's and don'ts for those who have eczema?
I'm sure quite a number of people suffer from eczema as a couple of my friends are like me and it seems to me that almost 1 in 10 people have it. So for those who have eczema, do you know what triggers your eczema flare-ups and do you have any tips to share to lessen the discomfort?
Comments