Klorane Oat Extract Dry Shampoo: a gripe & a plea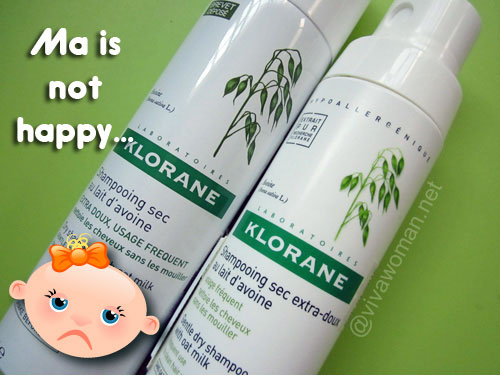 Gals, today's post is really more of a gripe than a product review. I'm totally sore about Klorane. Oh why did Klorane have to go discontinue their dry shampoo in non-aerosol spray? WHY? It's a product I've been using almost daily for almost 10 years and I need it back! I really don't like the aerosol spray version because it does not work as well. In fact, I find it quite useless after testing it for a week now.
For those who don't know the Klorane Dry Shampoo, it's made with softening and protective oat extract and keeps hair sebum at bay. I've been using this product keep my hair from plastering onto my forehead by midday and also to give it some volume. It's absolutely my hair saver!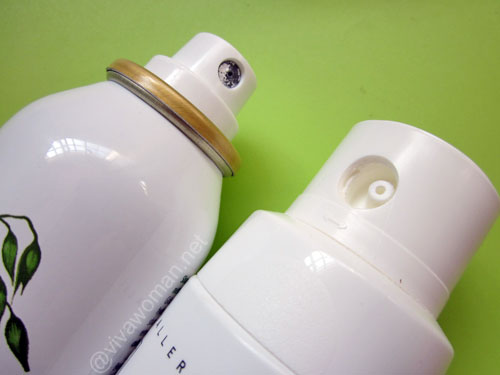 Same price but different ingredients
Ingredients for non-aerosol spray version
Klorane Oat Extract Dry Shamopoo contains Oryza Sativa(Rice), Starch(Oryza Sativa), Aluminium Starch Octenylsuccinate, Hectorite, Avena Sativa(Oat), Kernel Flour (Avena Sativa), Kaolin, Silica, Cyclodextrin, and Fragance(Parfum).
Ingredients for aerosol spray version
Butane, Propane, Isobutane, Oryza Sativa (Rice) Starch (Oryza Sativa), SD Alcohol 39-C (Alcohol Denat.), Aluminum Starch Octenylsuccinate, Avena Sativa (Oat) Kernel Oil (Avena Sativa), Cyclodextrin, Cyclomethicone, Fragrance (Parfum), Isopropyl Myristate, Silica.
test
Drying alcohol
I don't like the aerosol spray version because I don't get that much powder out even after prolonged spraying. It does not absorb oil on my hair and does nothing to keep my hair grease free! Plus, I'm not liking the ingredients – the alcohol is going to dry out my hair in the long term! So what if it's paraben and sulfate-free but ruins my hair?
Please bring it back
So if the people at Klorane are reading, please bring back the non-aerosol version. I can't live without it! Why do you keep a version that is useless and discontinue the other that is better? I've tried some other brands and even made my own, but none of them compares as well as Klorane Dry Shampoo. I used to buy like four of them whenever there is a sale but if you guys bring back the non-aerosol spray, I promise to buy 10 even without a sale!
Comments