No more tying and untying shoe laces with Lock Laces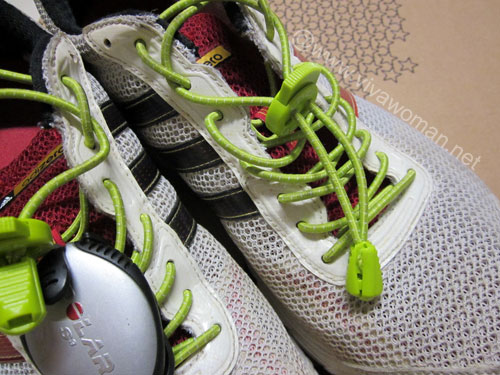 Have you ever tripped over your shoe laces before? It hasn't happened to me lately but it sure has happened to me before. And that's why I usually tie a double knot just to ensure that the shoe laces are secured. But untying double knots can be inconvenient and that's why these Lock Laces caught my attention. I thought they're such a cool invention when I saw them on my husband's sport shoes. You literally never have to tie your shoe laces again!
Lock Laces are good with all styles of running shoes, athletic shoes and even casual lace-up shoes. With these laces, you can simply slip your shoes on and off, without having to tie or untie laces. And you won't ever have to bother with double knotting your laces anymore.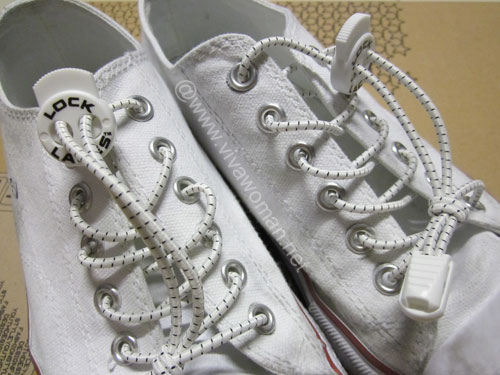 This is why we bought them for my son's school shoes. For him, it's no more struggling with his shoe laces and for me, it's no more worrying about him tripping over his shoe laces.
Lock Laces are interestingly, made from the same material as bungee cords. So they're hardy and will not break, dry rot, or loose elasticity. They're also made with special fiber that repels water. So basically, they really make wearing laced shoes a lot more convenient.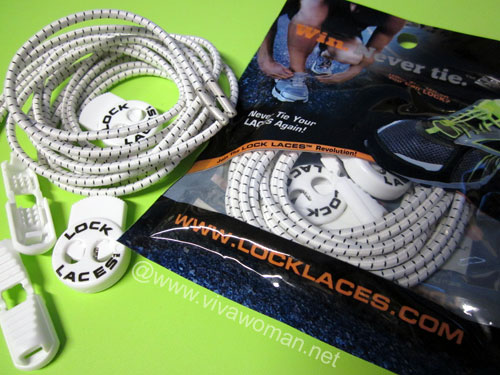 Putting on the laces is not so difficult because instructions are provided. You will however, need to take some time to put them on your shoes the first time but after that, wearing your shoes become such a breeze. Various colors are available and each pair retails at S$13.90 at Running Lab located in Funan Mall, Velocity, or 112 Katong. Not that costly, considering the convenience and the quality. I sure wish I had these back when I had to wear laced shoes!
Do you wear laced shoes often and have you tried these?
© www.vivawoman.net copyright notice ☺
______________________________________________________________
Comments