100% natural Konjac face and body sponges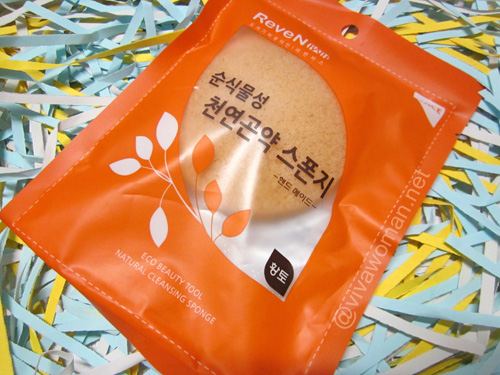 ANYOHASEYO! Oh wait, it should be KONICHIWA instead! Or maybe both since konjac is a potato cultivated as food in Japan and Korea. I first learned that the Japanese have been using the konjac vegetable as a beauty treatment for their delicate skin because it is an alkaline and is loaded with goodness. But funnily, when I was introduced to the konjac sponges, it was the Korea ones that were recommended to me. Anyhow, it doesn't matter because I've got both covered here – konjac sponges from Korea and Japan!
Made with food grade natural konjac
A bit of background about these konjac sponges here: they are said to be handmade with food grade natural konjac fibre from the root of the Amorphophallus Konjac plant. This plant contains protein, carbohydrate, iron, phosphorus, copper, zinc, vitamin A, vitamin E, vitamin D, vitamin B1, vitamin B2, vitamin B6, vitamin B12, vitamin C and folic acid. The sponges are soft and hence, said to be very gentle as a cleansing product for our skin and even suitable to be used on babies. Apparently, the alkaline properties of these sponges helps to balance the acidity of our skin. A plus point is that because of their soft material, they can deeply cleanse without damaging the skin better than any normal wash cloth or even a sea sponge. In addition, they are said to be natural, without coloring, preservative and additive.
It comes moist
I actually spotted these konjac sponges at Sasa quite sometime ago but I was hesitant to try them. Well, what held me back was that although the sponge is said to be natural without additive, it comes moist in the packaging. If it's wet and packed and lying on the shelves for a period of time, how can it be free from preservatives? But I succumbed to the konjac rage, especially after many of you started mentioning it and even asking me about it.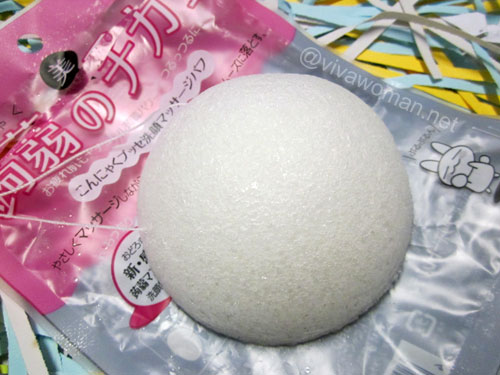 Gentler than a Clarisonic Mia
So I bought my very first konjac sponge from Sasa. It's indeed very soft and feels better than normal wash cloth but does it really do a great job of cleansing? I'll say it aids the cleansing process – maybe like what the Clarisonic Mia does but gentler. But the konjac sponge is in no way a replacement for your cleansers. If you use it alone, it doesn't really remove impurities all that well especially at the end of the day but when it is used together with a cleanser, it does an effective job of cleaning out your pores without drying out your skin.
Good at exfoliating
I'll also say this sponge helps to exfoliate the horny layers of your skin and hence, it helps in reducing acne marks. I had two pimples around my mouth that were slowly healing but the marks were taking awhile to lighten up. After I started using the konjac sponge to cleanse my face twice a day for about two weeks, I noticed the marks healed better and lightened up. Not bad for a facial sponge that cost like S$11+.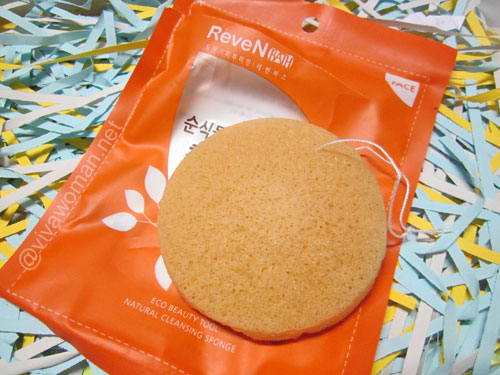 Anti-aging properties
The next one I tried is this Ocher RevenBath Konjac Face Sponge, said to be made in the Jeju Island of Korea. It contains activated carbon and various types of useful minerals, which are supposed to help rejuvenate our skin and enhance anti aging process. I kinda like this better than the Japanese one I bought from Sasa but apart from cleansing my skin well and helping with my new acne marks, I really can't see other areas of improvements in terms of anti-aging.
Easy to use
Anyway, it's very easy to use these sponges. First off, you've got to rinse the sponge with clean water before use. Next, soak the sponge in warm water until it is fully soft. You can add your cleanser to the sponge and and gently massage the sponge on your skin in a circular motion. To dry the sponge, gently press out the water instead of wringing it and hang it in the well-ventilated place for air drying.
Availability
There are many online stores and blogshops you can get these konjac masks. I got mine from a blogshop at S$14 but I saw that them being sold on Qoo10 for S$8 although I can't be certain if they're of the same quality. So prices do vary depending on your source but they're considered as affordable although they need to be replaced every three months because I believe the konjac coating sort of wears off after some time.
Comments