DIY Beauty: a fun konjac-konnyaku jelly face mask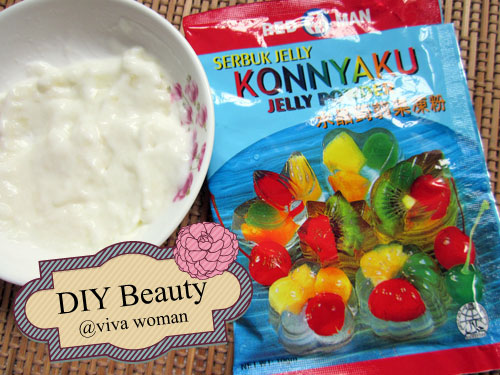 Okay, hands up those of you who are into using the konjac sponge. I see some hands…and my is up too. All right, before some of you get too excited, we're not going to discuss about konjac sponge today. Rather, I'm going to share with you my DIY konjac jelly face mask. I figured out that since the sponges are made with food grade konjac powder, then I suppose I'm not too far off if I use the konjac jelly powder in my DIY recipe. Afterall, the konjac sponge do smell exactly like the konjac jelly powder I have here.
Popular with the Japanese
Konjac, also known as konnyaku, is really a potato cultivated as food in Japan and Korea. Apparently, the Japanese have been using the konjac vegetable as a beauty treatment for their delicate skin. It is an alkaline and is loaded with goodness – protein, carbohydrate, iron, phosphorus, copper, zinc, vitamin A, vitamin E, vitamin D, vitamin B1, vitamin B2, vitamin B6, vitamin B12, vitamin C and folic acid.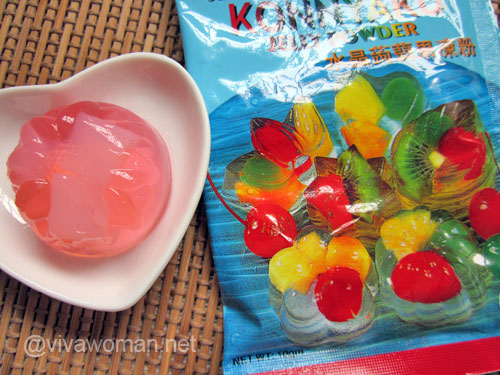 Jelly like
I can't find pure konjac powder here so the konnyaku jelly powder is the best alternative. The added ingredients are a thickener and preservative. I don't quite like the smell but it's bearable. I tried using the jelly powder to wash my face and well, it turned out fine. Just that on contact with water, the powder turned jelly like and so you've got to be fast with this.
Mix with yogurt
Alternatively, the konjac jelly powder works well with yogurt as a binder. But you've got to mix in some water to get the paste into a right texture. It does get a bit lumpy because of the thickener and so you should add the powder bit by bit.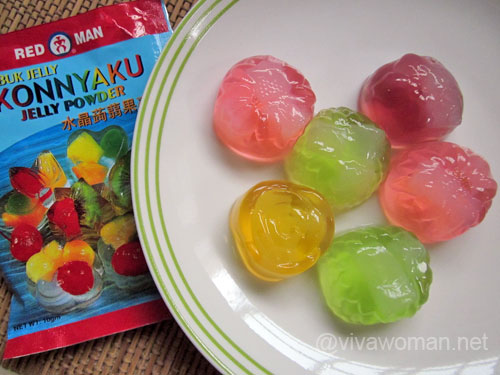 Cleansing and exfoliating properties
I haven't used this long enough to tell you any significant improvements on my skin. But I kind of like it because it enhances the exfoliating properties in the yogurt. I also kind of like using the powder as a cleanser if only it doesn't thicken and lump up so quickly. In any case, this is an inspired DIY so if you think it's odd or wrong to use a jelly powder on the face, I won't fault you. Just read this post for pleasure and don't pick a fight with me alrighty? Anyway, I'm back to using the konjac sponge, which is convenient and the powder goes into making the konnyaku jellies!
Comments