6 tips on how to extend the shelf life of carrier oils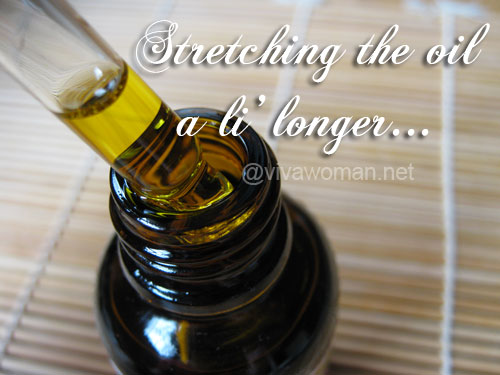 I don't buy that many carrier oils these days because I noticed they oxidize and turn rancid very quickly. Like I had to throw out half a bottle of sweet almond oil recently, even though I recalled purchasing it not too long ago. But the funny thing is that I noticed that the same oil in which I had mixed with some drops of astaxanthin still smell okay. It then occurred to me that the best way to extend the shelf life of a carrier oil is by adding an antioxidant.
1. Adding an antioxidant
While the astaxanthin I've used is helping to preserve the sweet almond oil, but it causes the oil to turn orangey so it's not the most ideal antioxidant for most people. A better and more common antioxidant to add in a carrier oil is a vitamin E oil.
2. Store in a cool, dark location
Oils should be stored away from direct sunlight as the UV rays can damage the oils. The best place to store the oils are in a cool, dark place.
3. Use amber or dark glass bottle
For the same reason as keeping away from the sun, carrier oils do better when they're stored in an amber or other dark glass bottles.
4. Use a smaller bottle
Interestingly, I also found out that a smaller bottle can help to extend the shelf life because oxygen that lives in a partially full bottle will react with the oil, causing it to turn rancid quickly.
5. Tighten the bottle cap
For the same reason, bottle caps must be tightened for oxygen is an enemy to oils.
6. Keeping in the fridge
Putting the oils in the fridge can definitely help to extend the shelf life. Personally, I've only tried to refrigerate Emu Oil.
If you have any more tips to share, please add in the comment box.
Comments