DIY Beauty: dry shampoo with arrowroot powder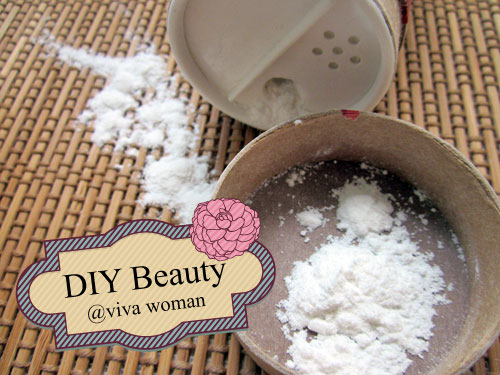 Okay, after being totally frustrated that Klorane had pulled out my favorite dry shampoo from the shelves, I decided to improve my DIY dry shampoo formula. So I headed to the supermarket to get a pack of arrowroot powder. I seriously cannot remember how I got to know about this powder and I wasn't even sure if it'll work. But being desperate, I decided to throw caution to the wind. But knowing that the Victorians used to sprinkle arrowroot ­powder on their hair to help absorb grease definitely brought me some comfort.
Using a thickener
Anyway, before this, I used a combination of rice flour, baking soda and corn starch but the combination wasn't ideal for my greasy hair. However, I seem to have nailed my formula better using a combination of arrowroot powder and rice flour. Maybe because the arrowroot powder is a thickener, it is somehow able to adhere to my hair and hence, causing this DIY dry shampoo to work well for me. In fact, my hair is able to stay grease free for almost the entire day except during times when the weather is unbearably hot.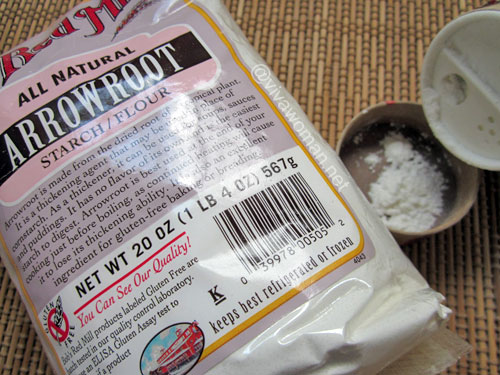 Makes hair soft
For this formula, I used equal parts of arrowroot powder and rice flour. The only thing I don't like about this dry shampoo is that it makes my hair a tad soft and hence, flatter. But that's not such a big issue and so I'm happy to continue using this. It's definitely cheaper than the commercial products. More important, it works pretty okay for me!
Purpose and usage of dry shampoo
In case you're new to dry shampoo and are wondering how it's being used, dry shampoo is to "cleanse" the hair of grease in between shampooing sessions. In my case, my fringe gets oily within an hour after washing my hair and so dry shampoo is imperative and I literally can't leave home without it. How do I use it? Well, just pour some into my hand, and "brush" the powder into my hair. I usually leave the powder in the hair for a few minutes before brushing with a hair brush or comb.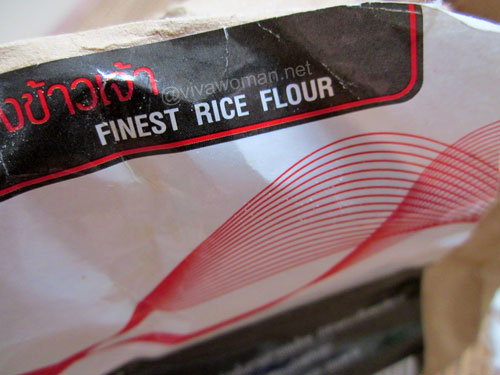 Availability
The pack of arrowroot powder is available at Cold Storage for about S$12. Although I had thought it's kinda of costly but the price is definitely nothing when compared to the commercial brands. Afterall, the big pack can last me a rather long time! And as for rice flour, it's available in the supermarkets too.
Up next, I might try to get my hands on orris root powder and/or kaolin clay powder to tweak the formula better.
Comments