Fashion look back: rocking my teenage years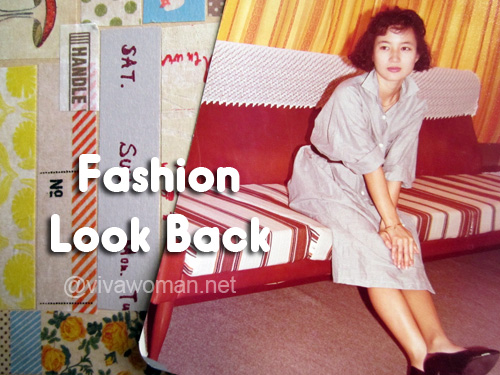 I was trying to show my son our resemblance when he saw these pictures of me in my teens. And guess what he said? "You look better now!" He said my hair looked really strange back then. LOL. That, was my maggie noodle hairdo – which was the rage in the 80s. I think I wore that kind of hairstyle for many years because my mom had always liked my hair permed. Yeah, mom and her weighty words – better to curl my hair then to suffer her nags really.
All right, my fashion sense back then was quite odd. Just try to picture me dressing like Cyndi Lauper with that maggie noodle hairdo for a moment and you'll know what I mean. But you don't see much of the eccentricity here because those were not immortalized in pictures. These I'm showing you here are well…pretty normal.
One of my brothers had bought me this pair of boots from Taiwan because he said the girls there looked real cool in them. Of course I wore them. And of course I got stared down very hard. It was a pair of long boots and I was 14. Boots in Singapore then was almost unseen.
I might have rocked it as a fashion blogger if I had Internet back then because I loved to experiment with clothes and taking my own pictures. Nah, I didn't have a photographer. I was my own photographer and this was one of those pictures I took on a tripod stand. But boy, I already knew how to pose as young as 15! Camwhoring is indeed a timeless concept!
One of my favorite looks was trying to dress older than I really was. I think I was inspired by some Taiwanese celebrities back then and was trying very hard to immerse myself as one of the "Qiong Yao 琼瑶" characters in my head! Heheh. And yes, I did want to be an actress as a teenager.
Okay, other than the maggie noodle hairdo, this was another hairstyle I wore for some years as a teenager. Don't you think it's very "Princess Diana"? But honestly, I have no idea if I was trying to copy her then. I mean, it was so long ago!
This picture was taken when I was about 19 I think. I wore my hair long for a few years but still with those signature maggie noodle curls. I definitely don't miss my longer hair but I do miss my complexion back then. No sunscreens and my skin didn't suffer for it until now. And I swear my eyebrows were much thicker back then too.
All right, thank you for reading this useless post of mine but I hope it brought back some nostalgic moments for you as it did for me. I definitely committed A LOT of fashion crimes as a teenager but I don't think I cared too much about them. In fact, I had so much fun with clothes because I was more adventurous back then. I sewed my own clothes and I dared to be different, even if it meant looking odd. I mean, what's the big deal if I had looked weird anyway?
Comments