Wish List: Marc by Marc Jacobs Trompe L'oeil Watch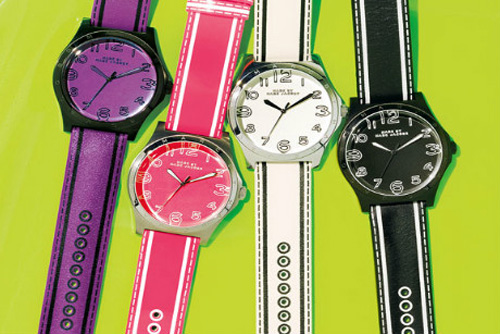 As part of my fashion collaboration with Shopbop, I'm pleased to bring you news that the online store is going to have a big Thanksgiving sale on Wednesday, 21 November 2012. So if you've been eyeing something from the store, this might be a good opportunity to grab your desired item. As for me, I've been browsing through the store and picking out items I'm keen to get and in that list is the Marc by Marc Jacobs Trompe L'oeil Watch.
I've been wanting to get a white sporty looking watch and the Trompe l'oeil really caught my eye because the design is quite clean and fashion forward. In fact, the pink and purple ones are pretty interesting looking too. The price of each watch is at US$175 and coming from Marc by Marc Jacobs, it's fairly reasonable to me. Still, it'll be great if this watch is on sale next Wednesday because if it is, I'll definitely snap it up without hesitation.
While I'm trying to make up my mind, I would encourage you to browse around the store a bit now so that you have in mind what you would like to get come Wednesday. Given it's a Thanksgiving, the items are going to move really quickly and you certainly don't want to miss the sale.
Comments