My new backpack is loud, bold and larger than Gracie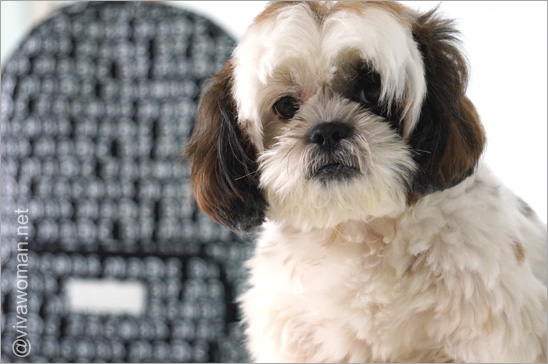 I was in for a shock when I saw the sheer size of my new backpack. Holy Moly! I know it's a computer backpack but S-E-R-I-O-U-S-L-Y? This is gigantic! It is OMG…larger than life! And not only is it oversized, it's got really loud and bold graphics! Surely nobody's gonna miss this bag from a mile. HA. Talk about making a statement!
This is the Marc by Marc Jacobs Dynamite Logo 13″ Computer Backpack. Yes, yes, the brand is all over the bag. Well, I usually don't like such in-your-face, over-the-top design but I made an exception because I thought it looks cute on a backpack.
Anyway, I had clicked on the "add to cart" too fast when I spotted this bag in my excitement. I had happily thought that this would be my new go-to bag for the season especially since my last Marc by Marc Jacobs Preppy Nylon Isa Backpack was a hit with many. I had to take some time to get over the initial shock just staring at the size.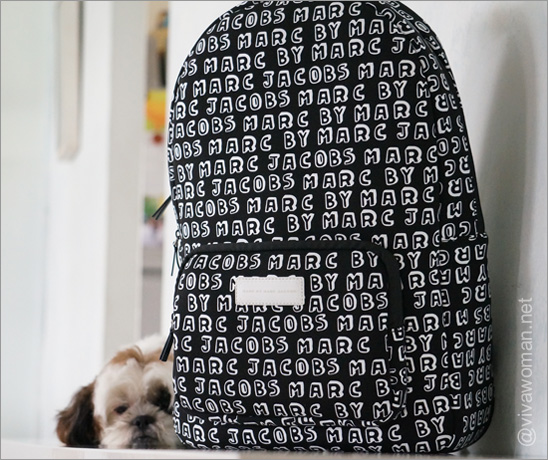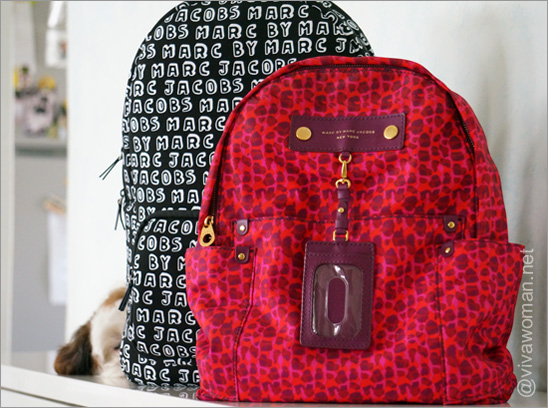 But my husband, who first laughed out loud when he saw the bag and suggested that I put Gracie in there thought it was okay after seeing me carry it. A colleague also said it's a bit big but it's not totally overwhelming. So there. I have my back covered now. Maybe I can do an OFTD afterall. (#k8SjZc9Dxk_#k8SjZc9Dxk)
Comments