SpaRitual Solemate Hydrating Foot Balm Promotion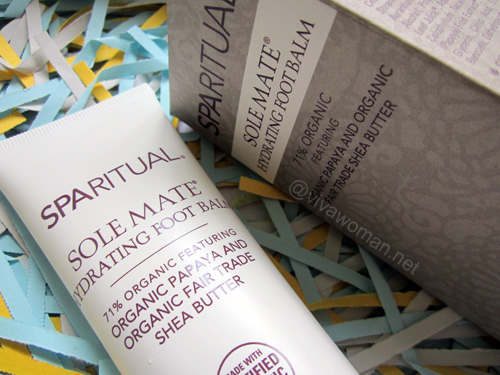 Before I gave birth to my son, I used to love my feet more than my hands. Yeah I did. And it was for the simple reason that my feet was prettier than my hands. So I had this weekly pedicures and I would slather foot cream religiously. I even wore socks! But when I got pregnant, my feet swelled up and when the swelling subsided, they looked slightly wrinkled up. Then my feet care routine went downhill from there. I still slathered foot cream but it was only when I remembered or when I felt like it. I also had lesser time for feet care and I began to dislike foot cream that left stain marks on the floor.
Vegan ingredients
So I rarely purchased foot cream and even if I did, it would take me ages to finish a tube. This is why you don't see that many reviews on foot creams. But I have one today and it's from SpaRitual, a brand committed to creating eco-friendly products using vegan ingredients from around the world, including many specially sourced and selected plant essences that are wildcrafted or organic. The formulations are also said to be naturally colored and free of synthetic dyes.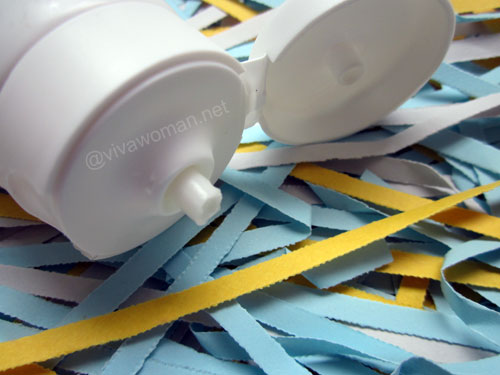 SpaRitual Sole Mate Hydrating Foot Balm | 100ml, S$46.50
Ingredients: WWater, Cetearyl Alcohol. Sodium Cetearyl Sulfate, Carthamus Tinctorius (Safflower) Seed Oil, Stearic Acid, Butyrospermum Parkii (Shea) Butter, Citrus Aurantium Dulcis (Orange) Peel Oil, Isopropyl Myristate, Behenyl Alcohol, Polyglyceryl-3 Stearate, Aloe Barbadensis (Aloe Vera) Leaf Juice, Adansonia Digitata (Baobab) Oil, Tocopherol Acetate, Calophyllum Tacamahaca (Tamanu) Seed Oil, Carica Papaya (Papaya) Fruit Extract, Microcrystalline Cellulose, Cellulose Gum, Glycerin, Citric Acid, Sodium Hydroxide, Carbomer, Sodium Benzoate, Dehydroacetic Acid, Benzyl Alcohol.
t
I've heard plenty about SpaRitual but the Sole Mate Hydrating Foot Balm is the first product that I've tried under the brand. I received this tube complimentary from mylife-store.com and it is a balm made with 71% certified organic ingredients without parabens to deeply help repair, soothe, revitalize and protect dry, tired feet. Formulated with SpaRitual's breakthrough HydroSoft Technology, this foot balm delivers a compound of Baobab Oil and Organic Fair Trade Shea Butter to help soothe sore joints, hydrate and protect extremely dry, cracked skin; combined with Organic Papaya Extract and Tamanu Oil to help dissolve and soften thick calluses with natural disinfecting properties.
Thick but not greasy
In terms of texture, it's really thick and feels rich but not greasy. Because it's so thick, it is not so easy to spread and apply but I have to say it's pretty moisturizing. I do find it helping to hydrate and soothe the feet plus cracked heels but I don't agree that it's able to dissolve or soften thick calluses. But like hand creams, foot creams or foot balms work to moisturize as long as they're applied. Once your feet are washed, the moisturizing stops working. So a product like that needs to be used constantly and consistently.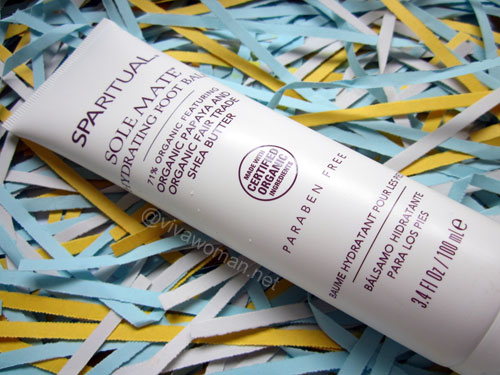 Overall summary
If you're someone who takes care of your feet and are in need of a good foot cream, I think this balm fits the bill. It does most of what it promises except for softening thick calluses. But I like that I can still step onto the floor after slathering this foot balm and I don't feel like I've left a greasy stain on the floor. That's one of the most important criterias for me when it comes to selecting a foot cream.
Availability and special price for Viva Woman readers
If you're based in Singapore or Malaysia, you can get SpaRitual Solemate Hydrating Foot Balm from My Life Store. The usual retail price of S$46.50 isn't cheap but for a limited time from now till 18 November, you can purchase SpaRitual Solemate Foot Balm at only $27.90 using the code FOOTBALM at the checkout page. Nice? Then perhaps it's time for some early Christmas gift shopping?

Comments