Trilogy Rosehip 100% Natural Tinted Lip Gloss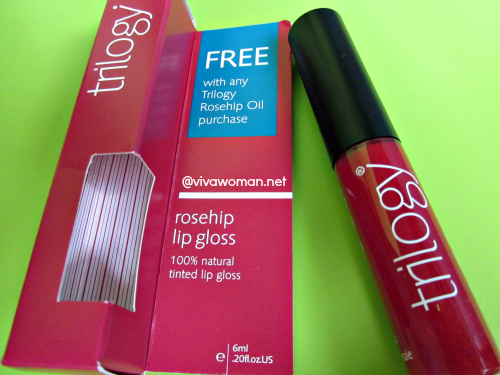 I bought some new cosmetics from Naturisimo recently and scored this Trilogy Rosehip 100% Natural Tinted Lip Gloss for free. Isn't the red so gorgeous? But being just a lip gloss, it doesn't come out as a full red on my lips but just a hint of red. I realized that this product isn't for sale at the moment but comes packaged as a bundle with the Trilogy Rosehip Oil. Looks like Trilogy is using this to test the makeup market but I wonder if anything more will come out of this.
Minimum ingredients
Anyway, I quite like Trilogy and have tried a couple of their products like their Trilogy Rosehip Oil, Everything Balm and Rose Hand Cream. I know they have a lip balm in their slate but haven't got a chance to try it out yet. As with the other products in the range, this lip gloss contains minimum ingredients and are free of synthetic ingredient inclusion. All ingredients are sourced from plant and mineral origin and the company does not use animal derived ingredients except beeswax and honey. In addition, a number of Trilogy products are made using only oils and the oil-based ingredients are 100% natural and do not require the addition of preservatives.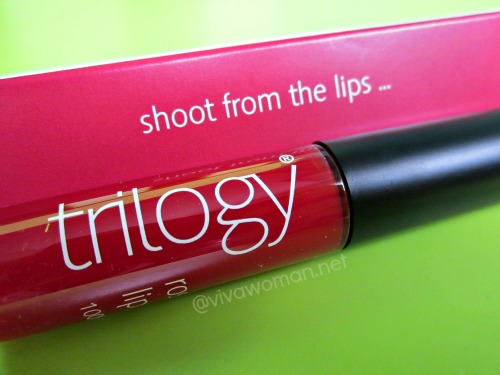 Ingredient list
This lip gloss contains: Ricinis Communis (Castor) Seed Oil, Cera Alba (Beeswax), Rosa Canina (Rosehip) Seed Oil, Capsicum Annuum Resin, CI75470(Carmine). I think some people will have issues with Carmine because I understand it can cause allergic reactions but it works fine for me without issues.
Oil based but not sticky
I was quite surprised at the sight of oil in this lip gloss but what's great with this formulation is that it is not sticky like how some other lip glosses in the market are. In fact, it felt really smooth and moisturizing. The hint of red is certainly a nice touch.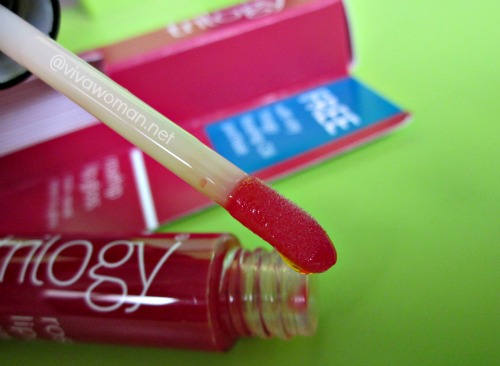 Price and availability
Seriously, I have no idea where to get this yet. Like I've mentioned, it is not available for sale on a standalone basis but you can get it with the rosehip oil. Or if you purchase £45 and above, you can choose to receive this for free by entering promo code GLOSS at Naturisimo.

Comments