How I make my hips look smaller than they really are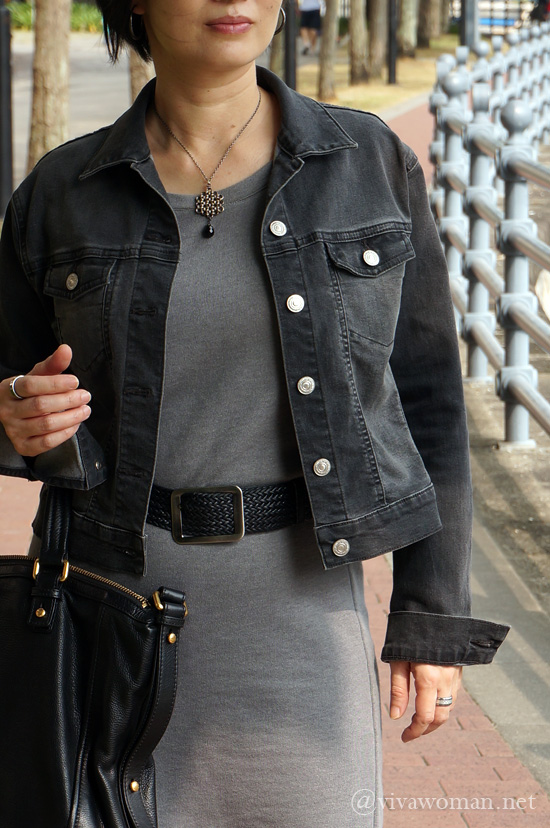 What a difference the letter 's' makes to the word 'hip'. Not only a different meaning but of a completely different proportion that weighs in quite bottom-heavy for me. HA. Yes, petite as I am, I have an issue with my hips. They are big for my size and this is the reason I don't wear pants and I prefer my clothes flare. I avoid body hugging dresses at all costs because they only serve to accentuate the unflattering curves below my waistline. However, much as I try to pick clothes that would work for my figure, I sometimes miss the mark. Completely.
Like this grey sweat dress I bought from ASOS earlier last year. It looked great on picture and I love the chain and stud trims on the sleeves. But as soon as I put it on, I realized it was a mistake especially when viewed from the back. I thought it'll best serve me again when I begin my exercise routine, something I'd visualize over and over again in my mind for years. So quietly, I put the dress back in my wardrobe, wondering if it'll ever see any daylight again.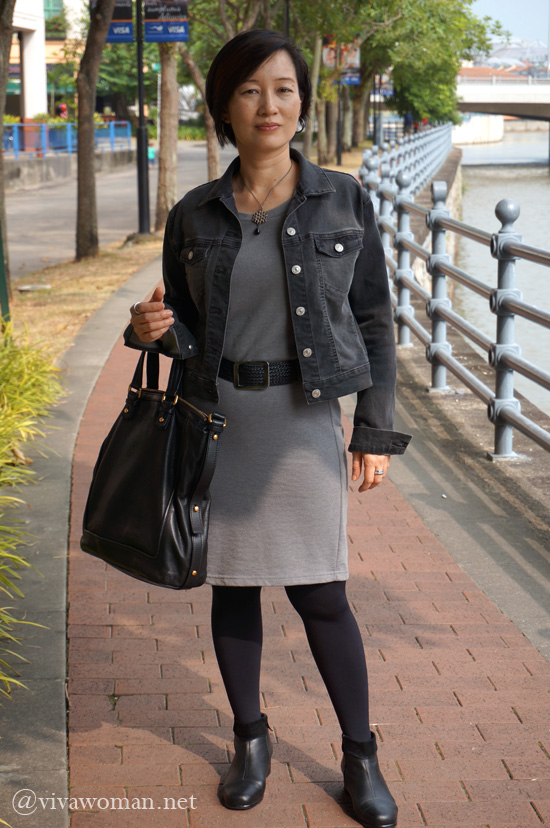 Well, when the weather turned cooler and breezier, I started layering my clothes. That's when I decided to resurrect this dress by injecting some life into it with a jacket. Hey, the result was pleasing to my eye. I don't look so fat below my waist and my hips don't look THAT big now. In fact, I look kinda slim right? What an optical illusion!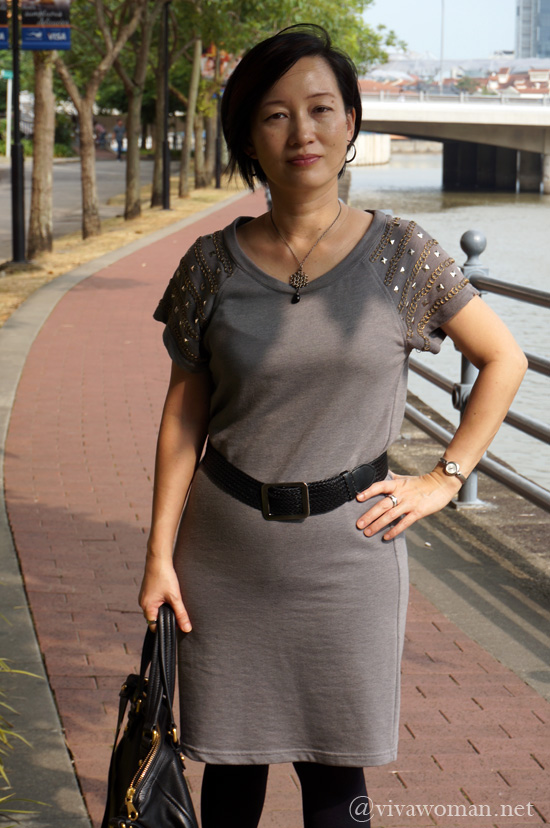 Here's how I look in the same dress without the jacket. Bulging tummy: check. Fatter waistline: check. Wider hips: check. I don't think I look terrible but I definitely look wider on all fronts and I just don't feel all that comfortable in it. I also couldn't tighten my belt anymore because it would cause my tummy to look more prominent.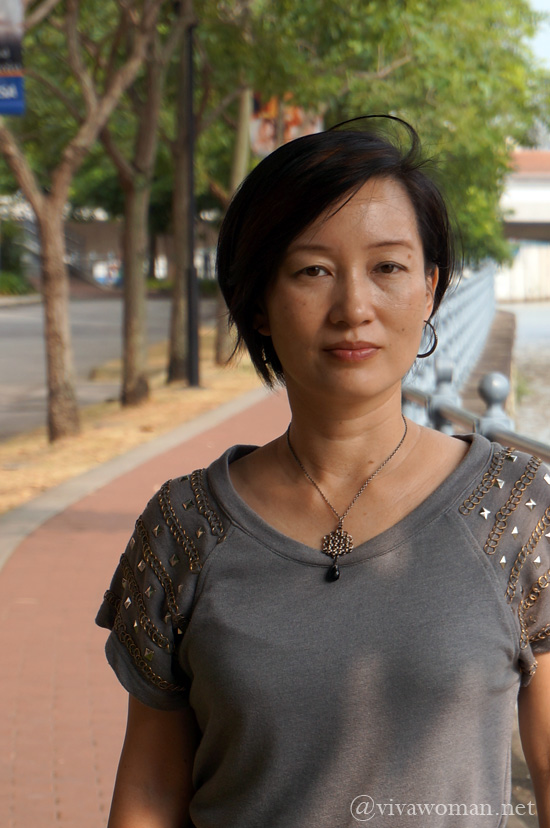 I would love to show off the chains and stud trims but I realized that having a jacket over makes the dress look more bearable on me. Oh well. Remove the jacket when I'm seated. HEH. But mental note to self: avoid buying clothes that hug me at the hips. Not at all flattering unless I truly kick start some gruesome workout regime to trim down my hips and butt.
Dress tips for wide hips
If you have a challenge with wide hips like me, you may want to avoid body hugging clothes or anything that is form-fitting over your butt and hips. If you have to wear a fitting dress that shows off too much curves below your waistline, having a jacket draws the attention upward and away from those big hips. If you do wear pants or jeans, always wear a top that is long enough to cover your hips. Heels will also keep you looking less bottom-heavy and off balance than you actually are.
Outfit details
Curve sweat dress from ASOS.
Black jacket from Uniqlo.
Marc By Marc Jacobs Revolution Zip Tote Bag from Shopbop.
Boots from Pedal Works.
Comments