Isvara Organics Coconut Sunscreen with SPF30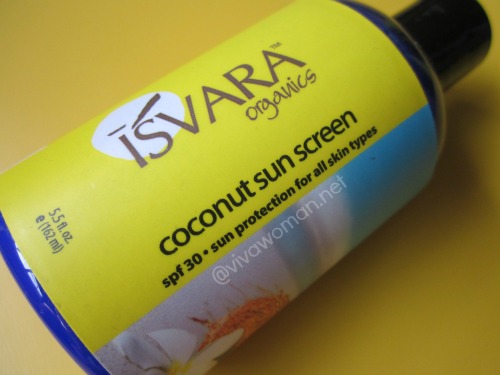 So this was the other sunscreen I got from iHerb—Isvara Organics Coconut Sunscreen with SPF30. I'm not familiar with this brand but the idea of slathering coconut oil with zinc oxide appealed to me. It's not expensive at US$12+ and I thought I can alternate this with the DeVita Solar Body Block SPF30+ for my arms. Yes, this product can be used on my face too but nah, I bought it purely as a sunscreen for my body.
About the brand
I'm not familiar with Isvara Organics. It's in the natural category and the only thing organic about the brand is that some of their product ingredients are stated as organic. The products are handcrafted in small batches and also made without unnecessary chemical additives. Other than skin care, Isvara Organics also comes with hair care products but today, my focus is on their Coconut Sunscreen with SPF30.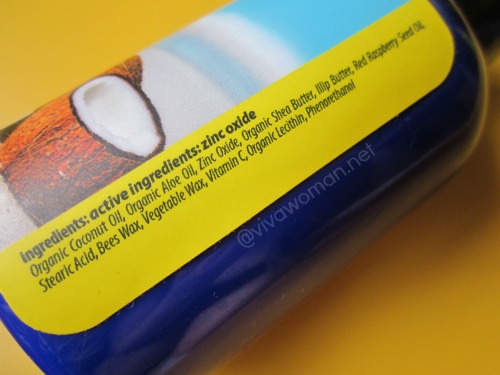 About the ingredients
Ingredients: Zinc Oxide
Ingredients: Organic Coconut Oil, Organic Aloe Oil, Zinc Oxide, Organic Shea Butter, Illip Butter, Red Raspberry Seed Oil, Stearic Acid, Bees Wax, Vegetable Wax, Vitamin C, Organic Lecithin, Phenorethanol.
ingredients
While I like the coconut oil and red raspberry seed oil in the formula because they contain sun protection properties, there are a few things that made me uncomfortable about the ingredient list and this is why I refuse to use this on my face. First, I have no idea about the amount of zinc oxide used in this formula and hence, am not sure if I can get sufficient coverage. The other is beewax which I'm not keen to use on my face. Finally, can someone tell me what in the world is 'Phenorethanol'? Is this a new ingredient or is it a typo? Chould it be 'Phenylethanol' or 'Phenoxyethanol' instead?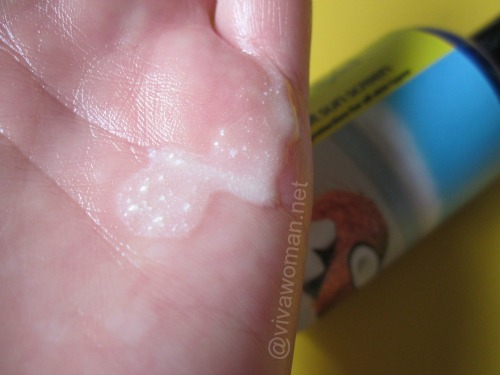 About the texture & scent
Anyway, I don't think too many people will be too swooned by this product. First off, it's oily. Granted, the oil sinks in pretty quickly into my skin and feels fine thereafter, but for people who are paranoid about using oil, my advice is to steer clear. Next, you need to shake the bottle quite hard to ensure the ingredients are better mixed but as you can see from the picture, it doesn't quite turn out so. But once applied, you don't see the white particles from the zinc oxide and neither does this leave a whitecast on my skin. By virtue of the name, this sunscreen has a noticeable coconut scent, which I find to be pleasant.
About the price & availability
I bought this Isvara Organics Coconut Sunscreen out of curiosity and will most probably finish the bottle. However, I won't be repurchasing. It's quite affordable at US$12+ from iHerb but I'm not too impressed with it. Maybe it'll work better for those with extremely dry skin.
Comments